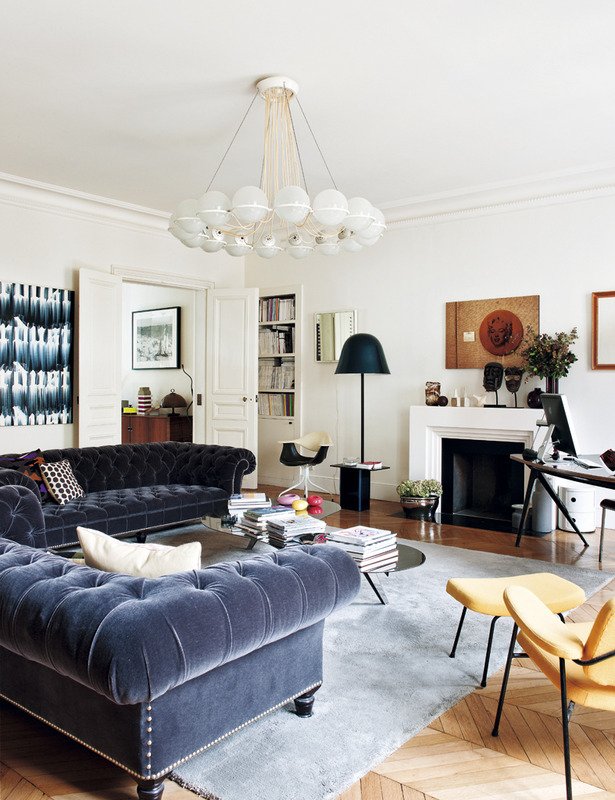 The tufted chesterfield sofas are elegant and inviting, the midcentury pop of yellow in the armchair is friendly, and the contemporary bubble chandelier is fun. The balance of formality and mix of styles in this Paris apartment of Sandra Benhamou creates a unique environment that truly reflects its owner. I love how every room has moments of rest, with a solid neutral rug or curtains, and of course the bright-white walls. It doesn't hurt to have beautiful crown moldings either!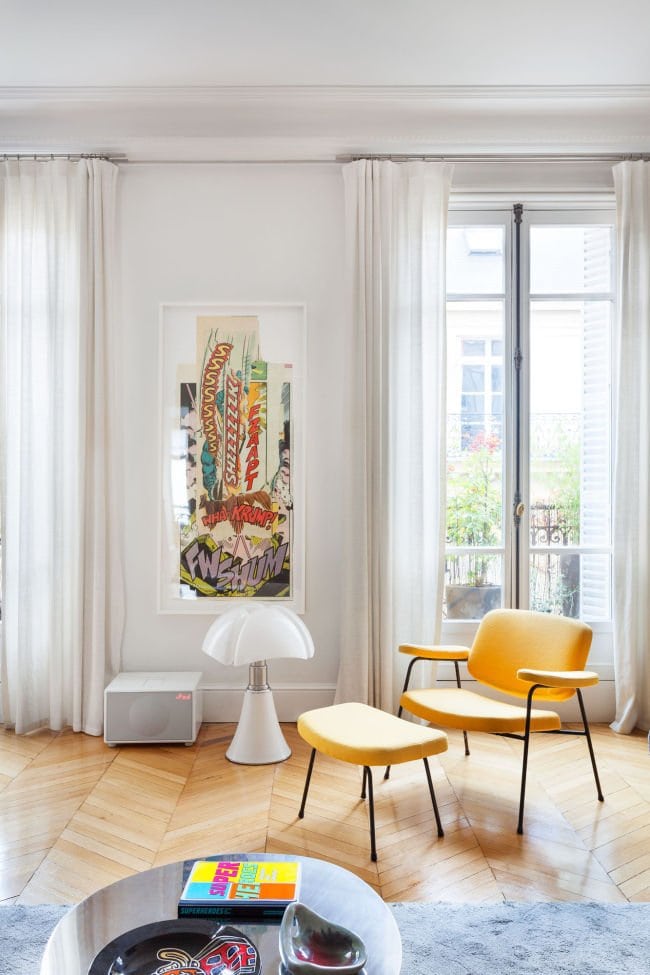 The ultra-cool and super simple mod armchair and ottoman create a great pair with the comic-style poster on the wall. They also match the sunny pendant over the dining table below!

I really love the combination of finishes in the kitchen – the subway tiles set a subtly contemporary backdrop for rich wood cabinetry combined with stainless steel appliances. The floor brings in a busier pattern and finishes the bistro-esque feel in the dining area. In the bedroom below, warm wood and magentas warm up the room with a midcentury-bohemian vibe, complete with softly crumpled bed linens.

(via Elle Decor España, photography by Montse Garriga)