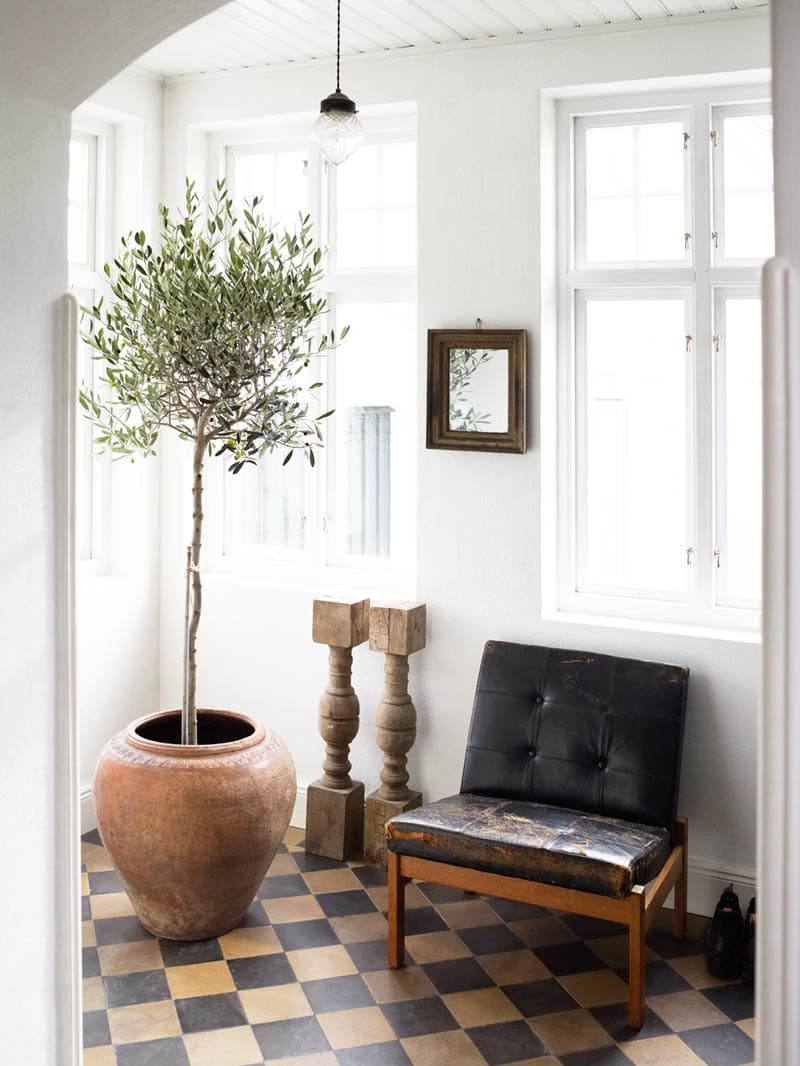 (via Bolig Magazine)
While I've loved seeing (and using) fiddle leaf figs in design projects with their big glossy leaves, I'm ready to see some more statement plant options – and it seems we have an exciting newcomer to the scene. The indoor olive tree has sprung up all over my Pinterest feed, and it's always been a favorite since we had one in a terracotta pot in our living room for many years. Sadly, it passed away last year, but I'd love to replace it because olive trees have such versatile dusty green leaves that complement so many color palettes. You'll find it works really well with neutral living spaces, injecting just enough 'living' color to bring the room to life. It's also frequently paired with a wicker basket cachepot, giving it a laid-back look. Possibly the best reason to bring an olive tree indoors is the hint of Mediterranean sun it brings to a room, inviting visions of the European coastline… I also discovered that they can be pretty easy to care for – this article on Apartment Therapy gives a thorough breakdown of what's required. Find my favorite spaces featuring this up-and-comer below!
Shop the Look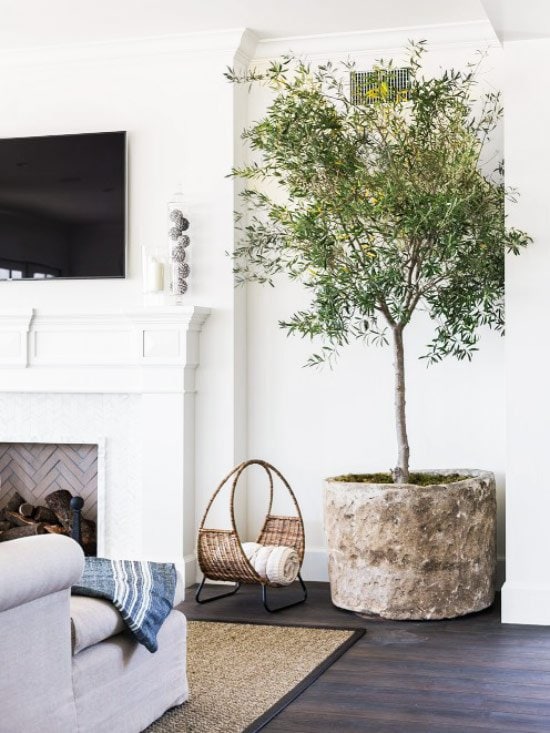 (via
Brown Design Inc.
)
(via Bolig Magazine)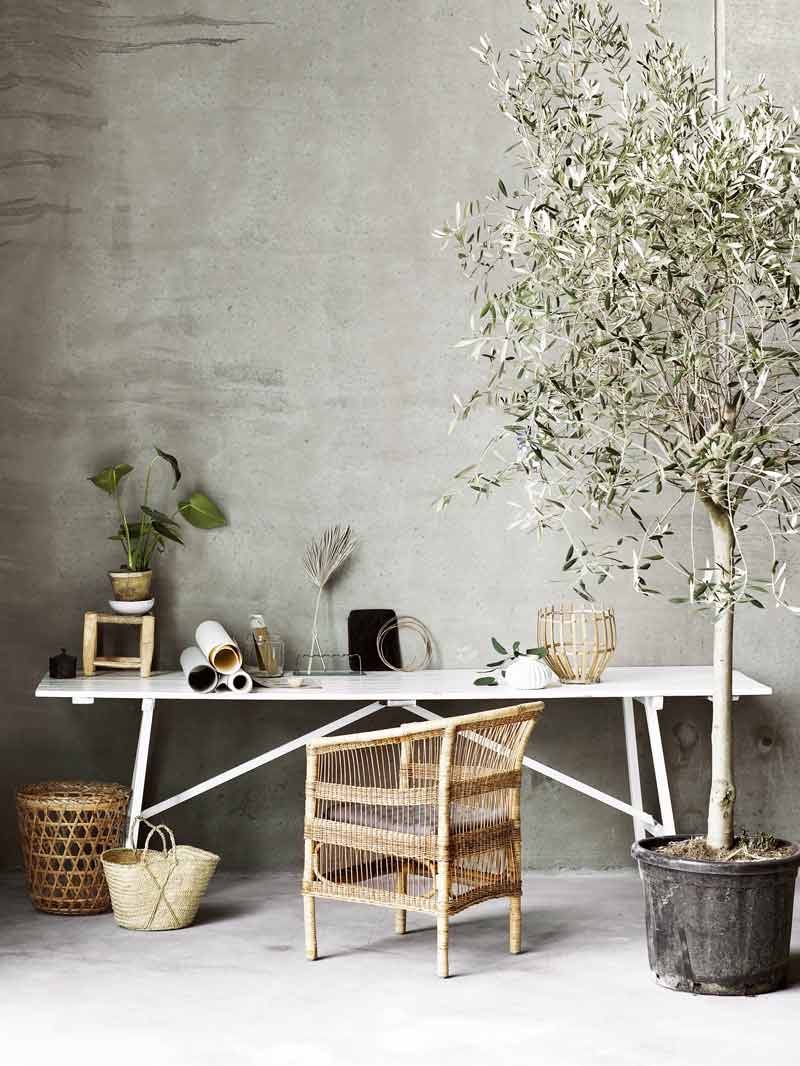 (via ES Furniture)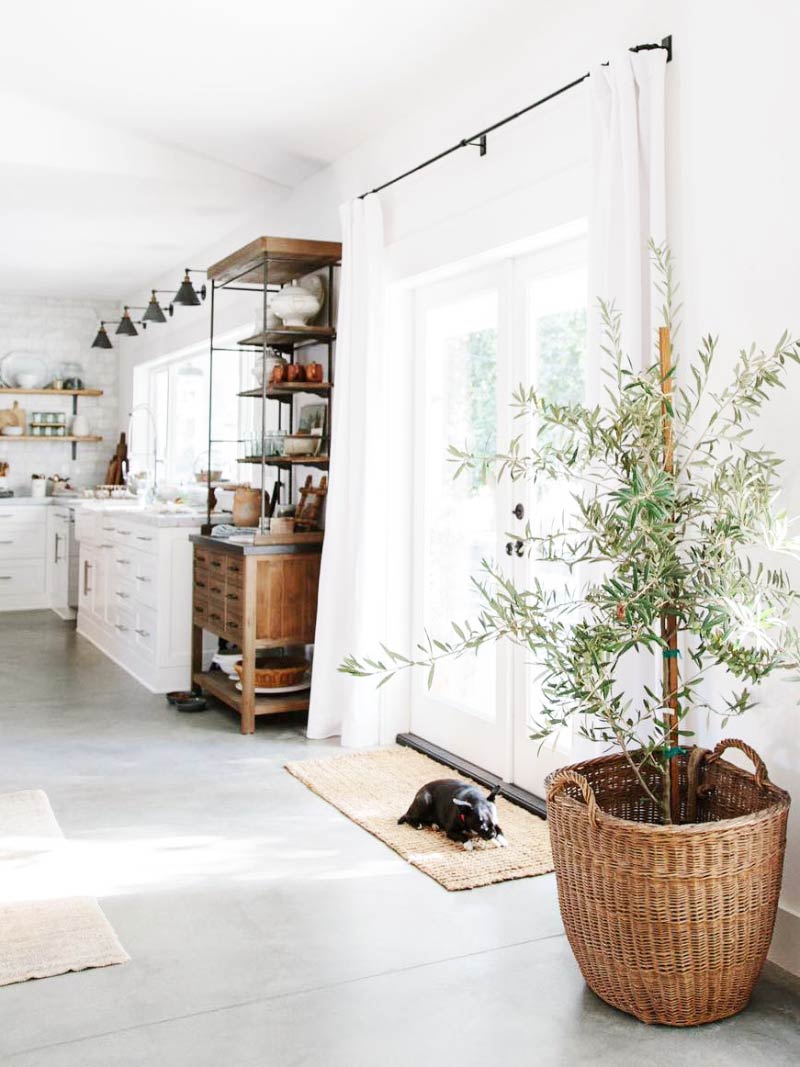 (via Heather Bullard on Instagram)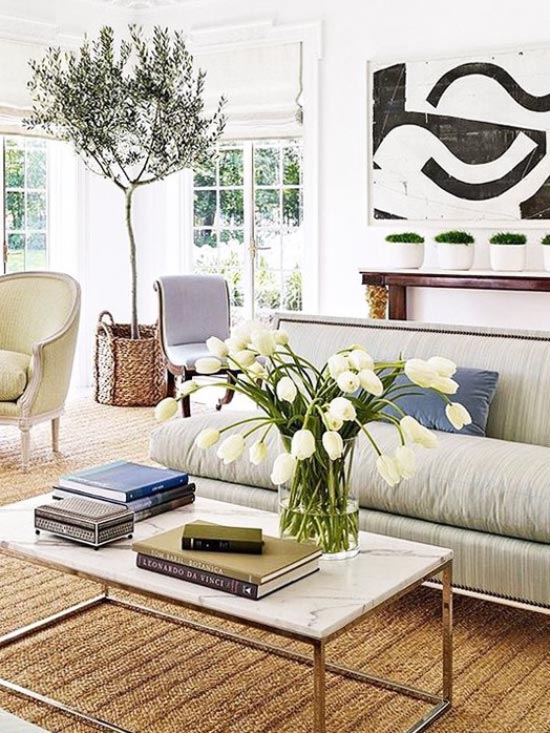 (via Bruce Budd)
(via Architectural Digest)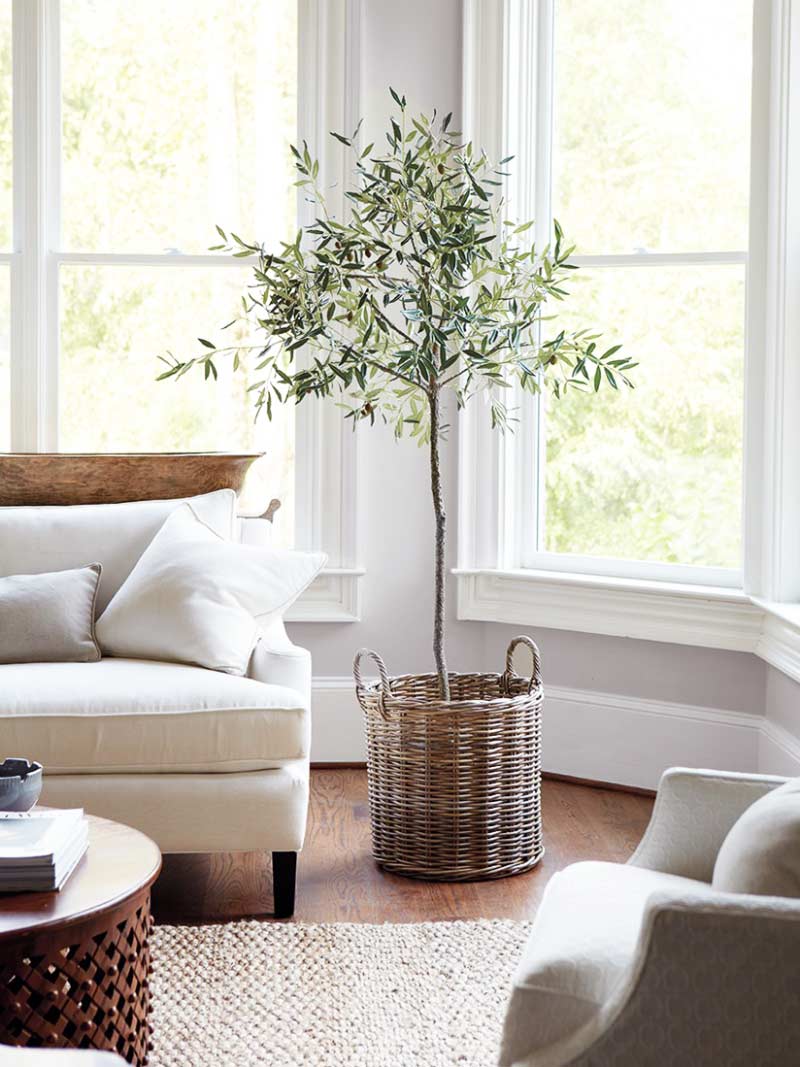 (via How to Decorate)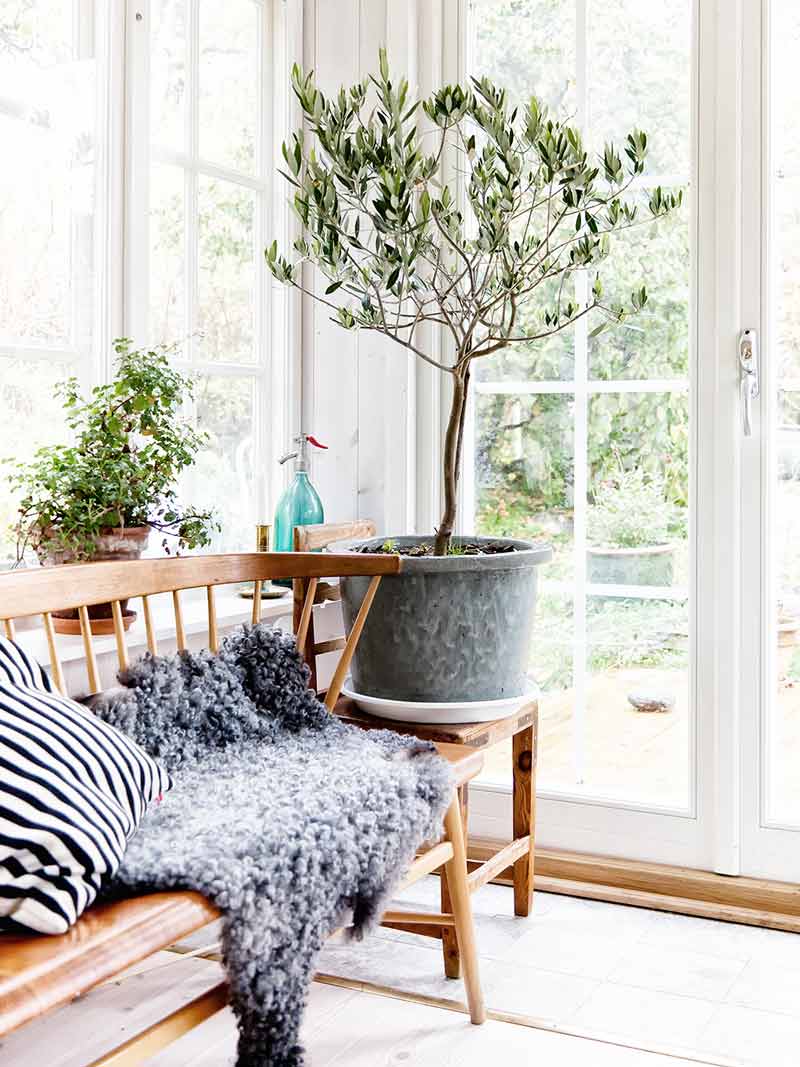 (via Lotta Sultan)
Do you think indoor olive trees could be the next fiddle leaf fig?