This post is sponsored by Clare, but all text, images, and opinions are all my own. Thank you for supporting the brands that keep Thou Swell running!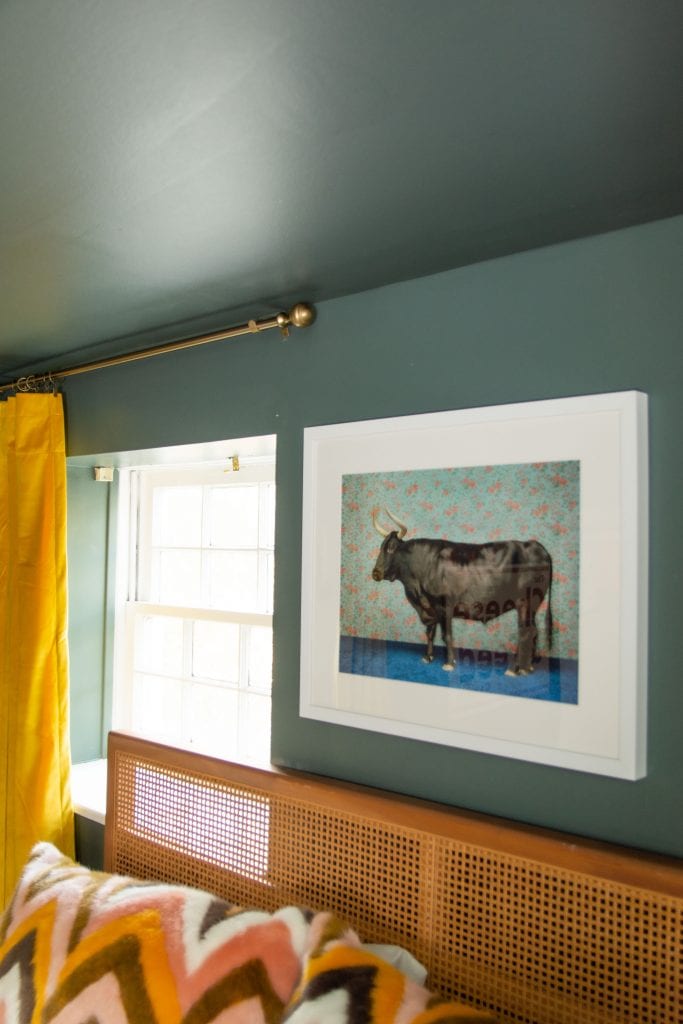 Things have really started changing in the Terrace Drive project, which is my latest design makeover for my boyfriend Murphy. I'm tackling this small-space basement apartment, which is full of funky nooks and crannies, to make it feel like a cozy home. To start out, I reimagined the color palette of the apartment with Clare paint, using a fresh white and some saturated hues to carve out distinctive spaces and make it feel larger. I used Clare's best-selling Whipped warm white paint, the Current Mood dark green, and a coral pink called Pop for a fun nook. See how the colors turned out in here (and why the green made the bedroom feel SO much bigger) below!
P.S. Find more paint color inspiration in my Paint Index!

Shop the Look

[ezcol_1half]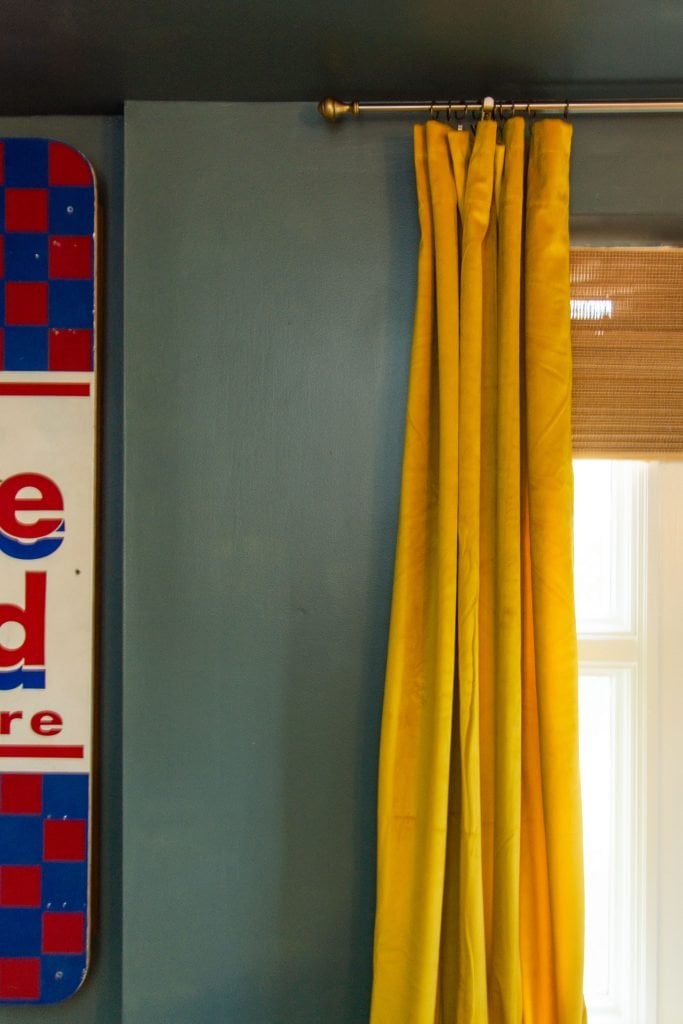 [/ezcol_1half] [ezcol_1half_end]

[/ezcol_1half_end]
The biggest challenge in Murphy's apartment is the low ceiling height, and in the bedroom especially, I wanted to use dark paint color to expand the space and make the ceiling feel higher and the walls less close. The useful thing about dark paint in a small space is that it actually helps the surfaces you paint visually recede, so they feel farther away. This is exactly what happened in the bedroom, and this Current Mood dark green gives it a really sophisticated, masculine vibe.
There's an adorable little nook in Murphy's living room with a window seat that was really under utilized before, so I decided to use paint to define this area and make it feel like its own separate space. I'm planning on putting in a small round table here and using the bench under the window as a banquette, so the space can really be used for eating, entertaining, or as a workspace! With this small corner I knew I could do something fun, so I opted for Murphy's favorite color, pink, in Clare's Pop wall paint which has a saturated coral hue. It's going to be the cutest little nook!
Everywhere else in the living room (besides a cool wall mural I can't wait to share), I used Clare's best-selling warm white Whipped paint color for a clean slate. The apartment was painted a pretty dark tan before, so this coat of paint made all the difference in brightening up the space and making it feel much more fresh and inviting. Clare was the perfect partner on this project because their paint is GreenGuard Gold certified and zero VOC, which helps give peace of mind when painting in a small space. It has great coverage and the perfect eggshell sheen, making it easy to apply and durable on the walls.
I can't wait to share more of the apartment as the design comes together!