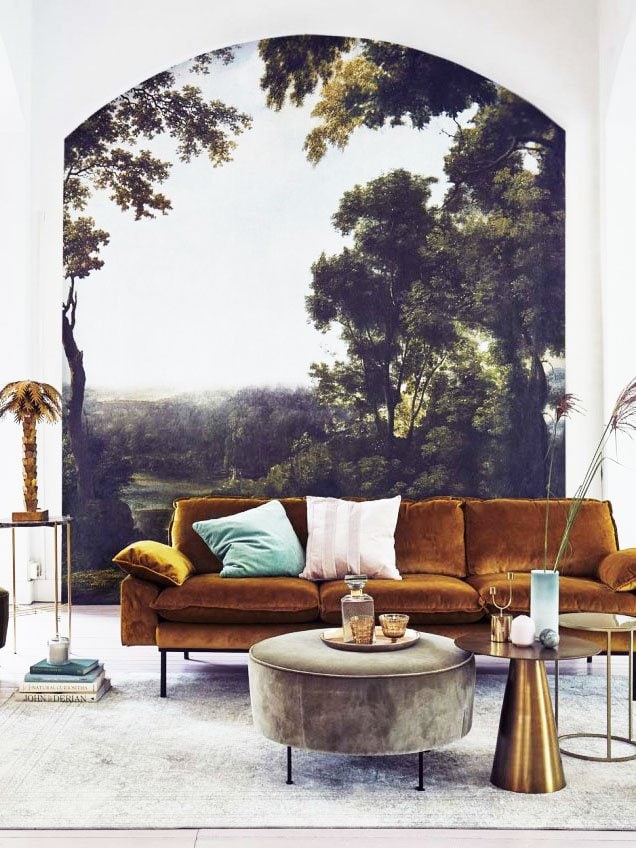 The year is already off to a dazzling start with some very intriguing decorating ideas I'm already looking forward to mixing into projects… and even a few I have worked with before! I loved seeing how my trend forecast from 2017 turned out (some trends definitely caught on more than others) and I've got a new slew of details that I predict will be big this year. From paint and murals to pendants and exteriors, this list covers the gamut – and I hope you like what you see! Check out my 2018 home decor trend forecast below.
SHOP THE LOOK

(via
Osborne Building Cooperation
)

BLACK KITCHEN APPLIANCES
/ I can't get enough of these black kitchen appliances. They look dramatic, polished, and work with so many color palettes and themes. Even better, the professional look of that finish is an inspiration to my New Year's resolutions to cook more for myself and eat healthier—they provide the perfect inspiration to get cooking!
(via James Balston)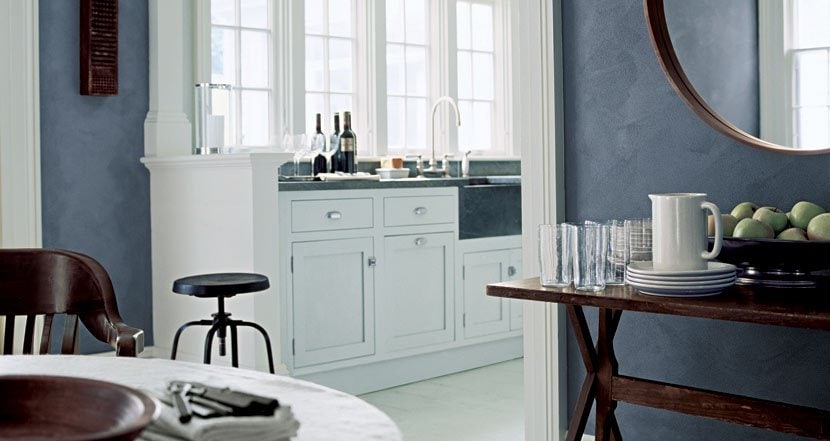 SPECIALTY PAINT FINISHES / The look of a unique paint finish is a detail I am starting to really dig. They have a handmade feel to them, a perfect antidote to a room that feels a little too sterile or impersonal. There are many ways to get a textured look with DIY projects, but I'm seeing more paints in interesting finishes that can bring a lot of dimension to a room. I really love Ralph Lauren's specialty paint finishes.
(via House & Garden)

BUILT-IN BED NOOKS
/ The coziness of a built-in bed or a nook bed is irresistible, especially this time of year. I loved building forts as a little kid—you could say that this is the grown-up version. From upholstered walls to a tented ceiling, the idea of layering more textiles and patterns in the nook also appeals to my maximalist side.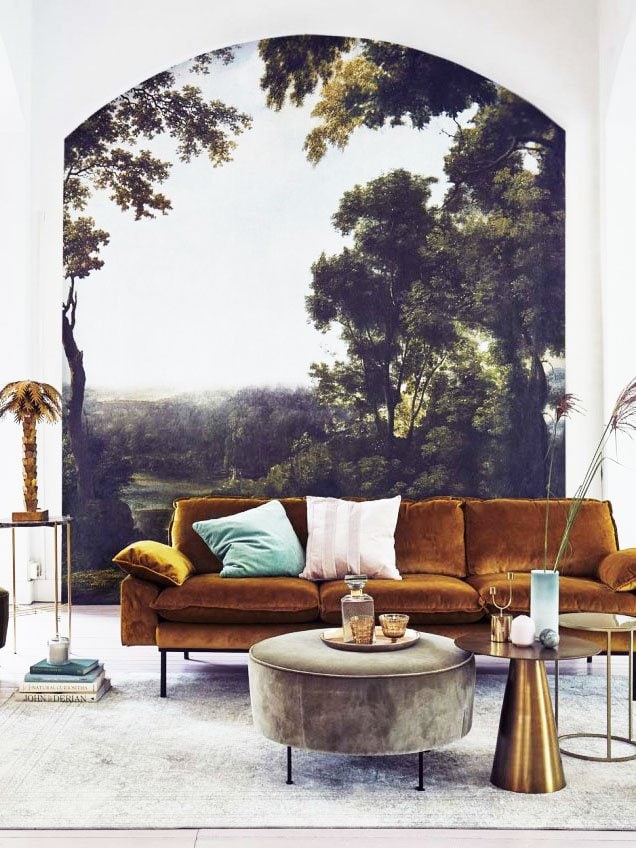 (via SFGirlByBay)

VINTAGE WALL MURALS
/ I'm in love with these enormous vintage-inspired murals. The layered textures, original artwork, and the combination of time periods is lush. It's delightfully seasoned with the structure (literally) of an engineer's vision when
architectural
drawings are in the mix too. From murals on paper to printing on fabric, these pieces are slipping into the mainstream.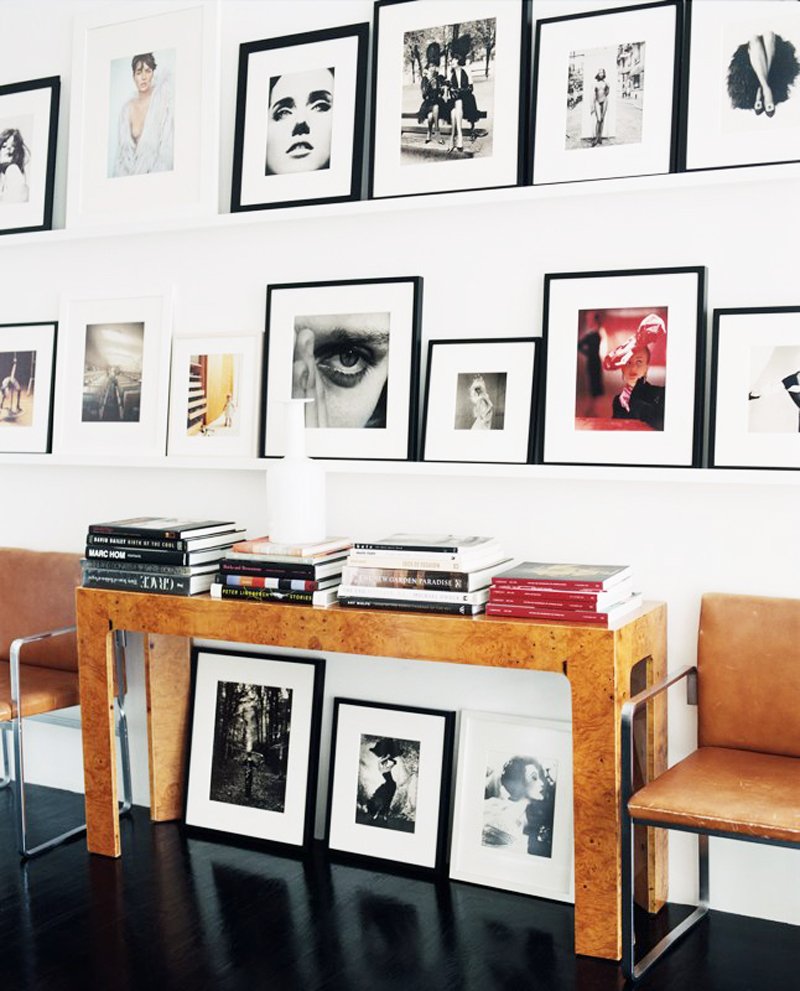 ARTWORK FOR ALL
/ Speaking of original artwork, I've been excited to support independent artists and have unique or limited-edition works in so many of my projects. Though it's a bit of a tired line, the internet has changed everything, including the art market, and it's so much easier now to find and afford one-of-a-kind artists and pieces to fit your space. Check out
Artfully Walls
,
Saatchi Art
,
Serena & Lily
,
Minted
,
Tappan Collective
, and
20×200
for online galleries.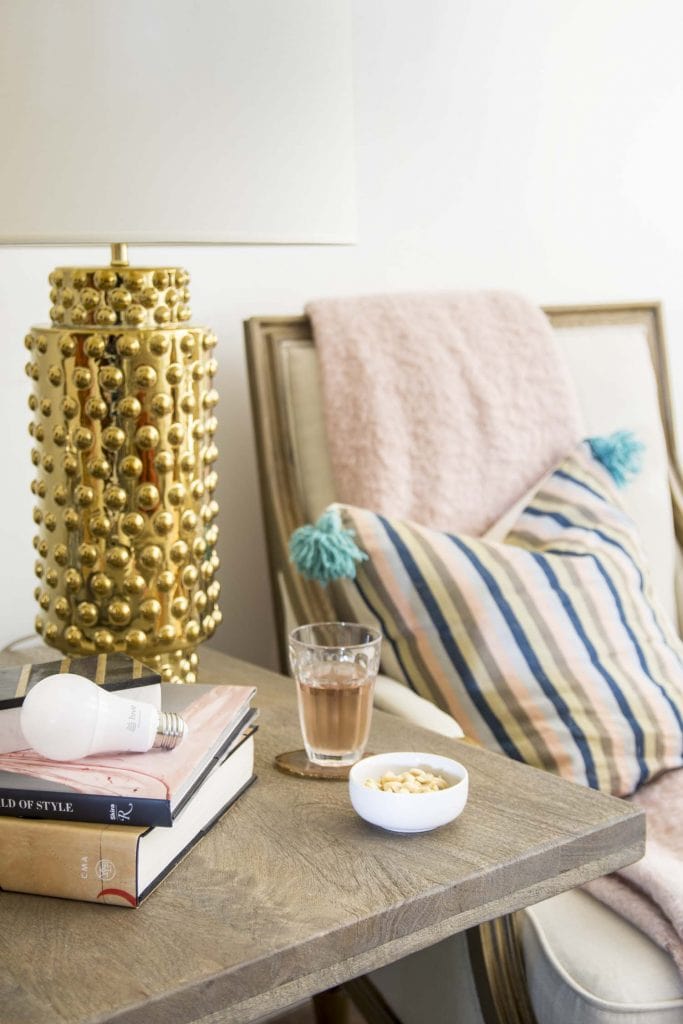 SMART HOMES DEVICES
/ You might have been hearing about the Internet of Things for a while, and this is the year I've gotten to know it a bit better myself. Adding smart appliances and accessories to my home has been great, and incorporating them into my designs has been a fun challenge. From
Hive
smart devices to
The Frame
TV by Samsung, it's becoming easier to integrate tech into your home design without disrupting your style.
(via Architectural Digest)

HANGING PENDANTS EVERYWHERE
/ Lighting is jewelry for a room, and just like pendant necklaces add drama to a neckline, pendant lighting is a fabulous way to brighten up a space. I love them staggered, which just makes it even more of an impact. The pretty white pendants above make a great focal point for a room with an inviting casual feel.
(via Dixon Kirby)

DARK GREY EXTERIORS
/ I've been painting rooms and hallways charcoal for a little while now, but I'm starting to appreciate it on an exterior more and more these days. It's clean and austere with neutrals and adds sass to a brightly colored accent. It's also showing up with pretty Dutch-inspired architecture like the project above – another style trend for the year!
Do you have any predictions for popular details in 2018?