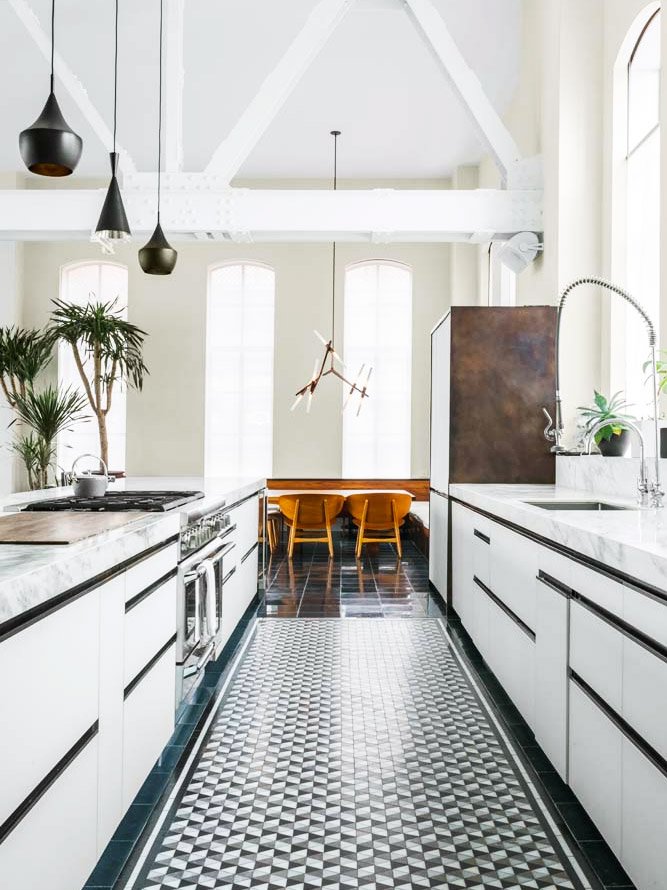 (via Elle Decor)
Over the summer I spent over two days touring the showrooms of AmericasMart, for the bi-annual Home & Gift Show that happens in July and January. It's the leading wholesale marketplace with both temporary and permanent showrooms in over 7 million square feet and three building complexes. It's thrilling (and exhausting!) to have access to so many manufacturer's product lines and designer collections all in one place. I was part of AmericasMart's Style Your Season team, which consisted of industry influencers covering the top trends of the show. I explored the home and rug floors to find the common threads linking all of the new product I was seeing and found some top trends that I predict will be leading motifs in 2017 home decor. Below, you'll find images of some of my favorite products I saw at market with links to their manufacturer's websites. Since these products are sold to the trade, let me know if you're interested in sourcing anything. Otherwise, I have product guides under each category that you can shop directly from my favorite brands. If you're interested in attending AmericasMart this winter or summer, check out their Home & Gift show schedule, and see what trends the rest of the Style Your Season team found at market here. Find all of my trend predictions after the jump!
SHOP THE LOOK

(Thou Swell:
Malibu Living Room
)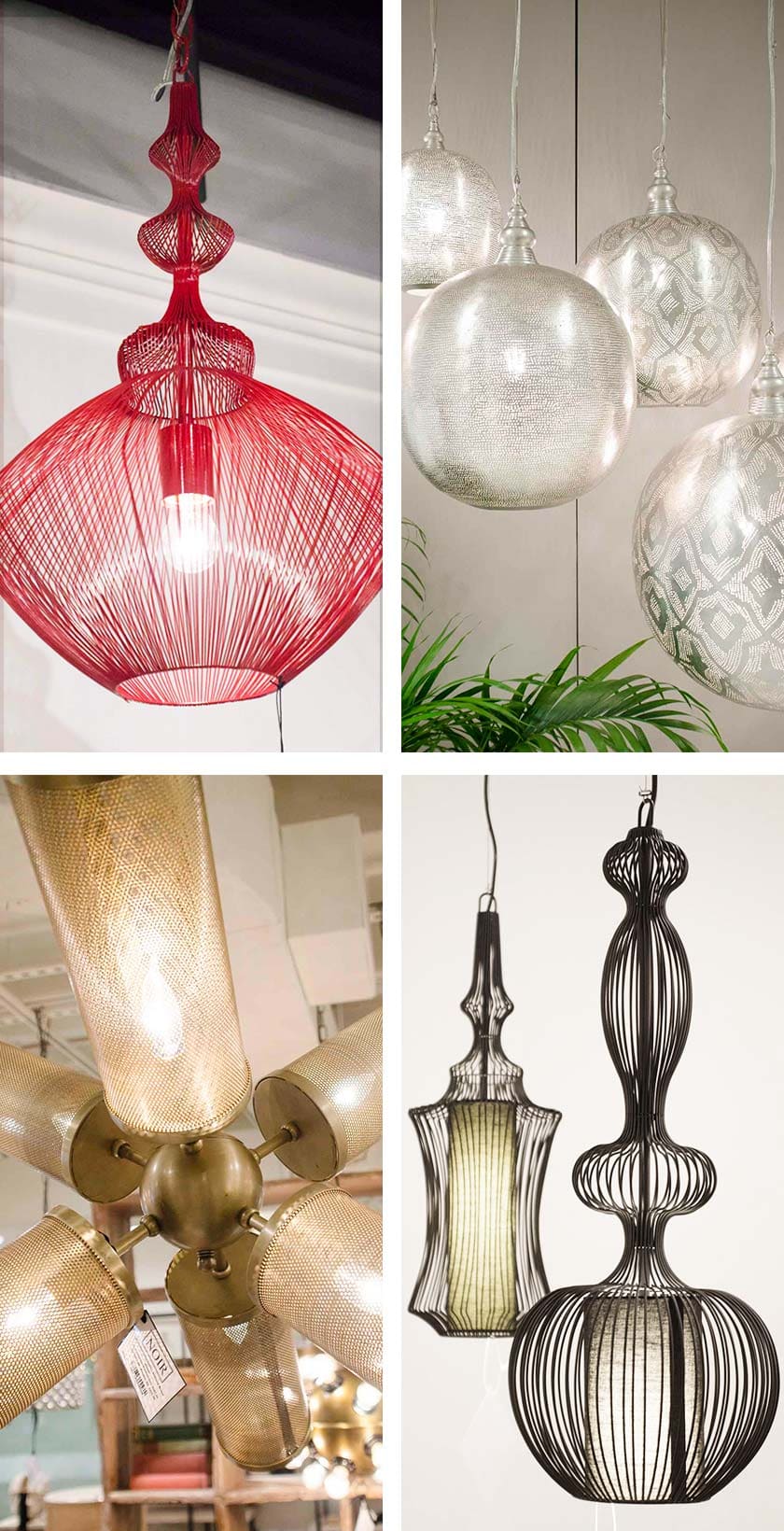 (1: Zenza pendants, 2: Parker pendant, 3: Mortimer Chandelier, 4: Siena Pendant)


Pierced lighting
/ Statement pendants could be found in many market vignettes, often metal pieces with sculptural textures or shapes. Wire pendants and pierced or mesh metals with smaller profiles could be found in many showrooms, such as the pierced orb pendants at
Zenza
, a brass mesh chandelier from
Noir Furniture
, a lively red wire pendant from
Currey & Co.
, and shapely pendants at
Control Brand
.
(Anthropologie – Hobnail Pitcher)

(1: Djembe Collection, 2: Canvas Home: Pomegranate Glassaware, 3: Djembe Champagne Cooler, 4: Urchin Table Lamp)


New hobnail
/ Hobnail is a traditional texture for glassware and pitchers, especially on milk glass pieces, but I found the raised bumps on dinnerware and décor at
Lunares
with a more global perspective, on sculptural gray table lamps at
Noir Furniture
, and in a more typical setting on pale green glassware at
Canvas Home
. The texture lends itself well to modern applications and brings a 3D aspect to both simple or ornate designs.
(via Pierre Frey: Arty Linen)
(1: Design Legacy Textiles, 2: Primavera Vase, 3: Salamanca Dinnerware, 4: The Blush Label Fabric)


Brushstroke
/ Finding handmade elements and artisanal finishes was a common motif among the new home collections. Not only does it suggest the influence of maker movements, it reflects a desire for consumers to find traces of the artist or designers behind a piece. I found this element in several dinnerware collections at
Canvas Home
, in the handmade Italian floral vases and serve ware at
Fortunata
, and in many new fabric collections including
The Blush Label
for Taylor Burke Home and
Design Legacy
.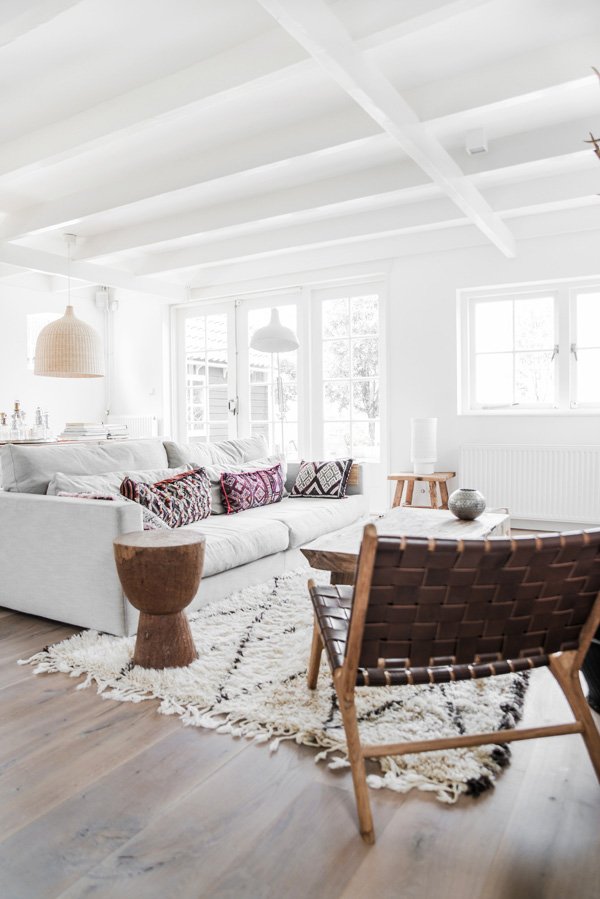 (via The Style Files)
(1: Sussex Side Chair, 2: Utah Rug, 3: Indian Bed, 4: Orebro Arm Chair)


Woven textures
/ Leather is quite the traditional material, but this market saw many pieces using both leather and cowhide in woven and stitched patterns, including patterned rugs and woven leather on seating. From chairs in
Oly Studio
to rugs at
Zuo Modern
, this material is no longer solely for traditional upholstery or raw hides. Similarly, woven elements in other materials became a common theme, such as on chairs at
Control Brand
and a daybed from
Bunakara
.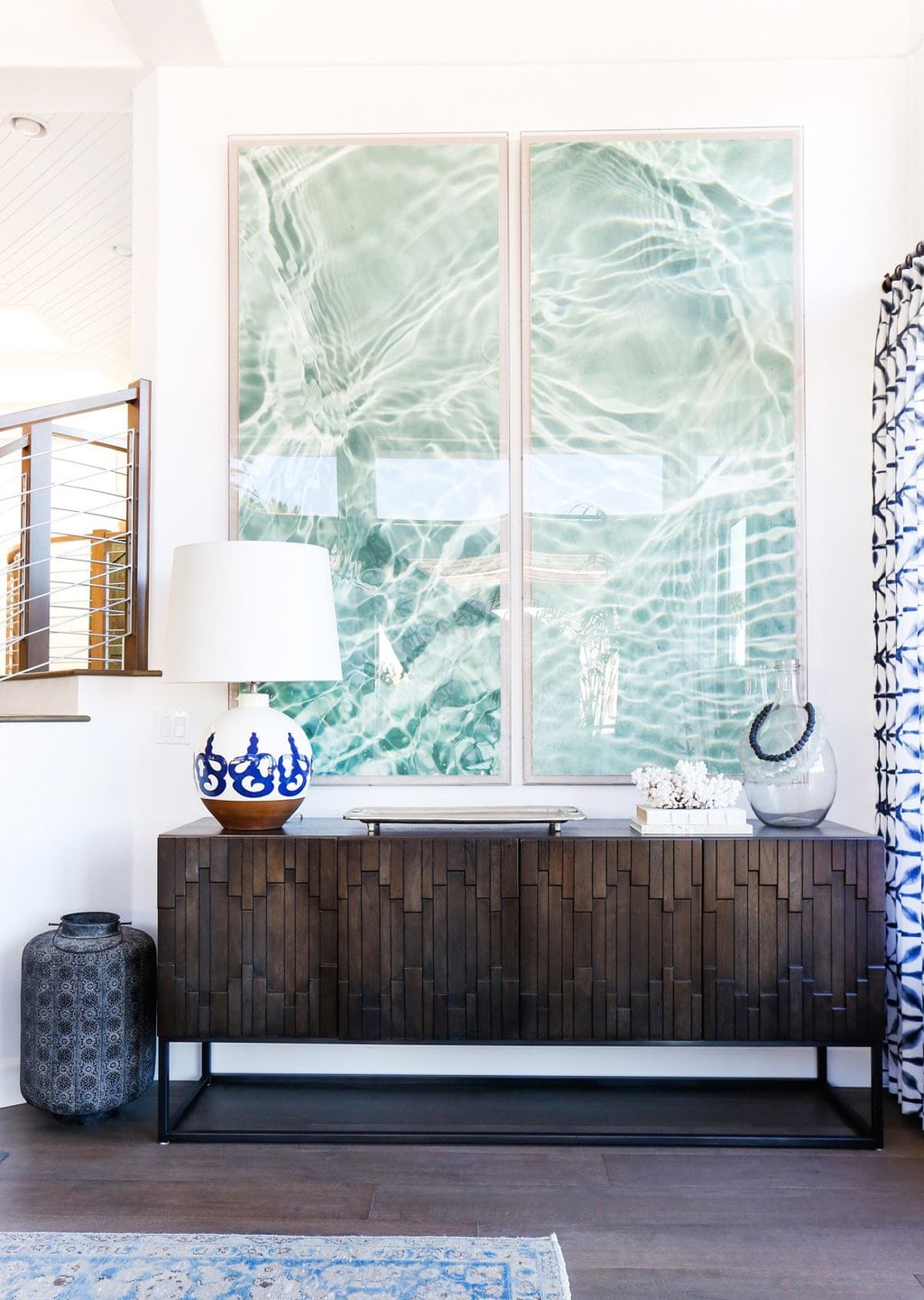 (via BLackband Design)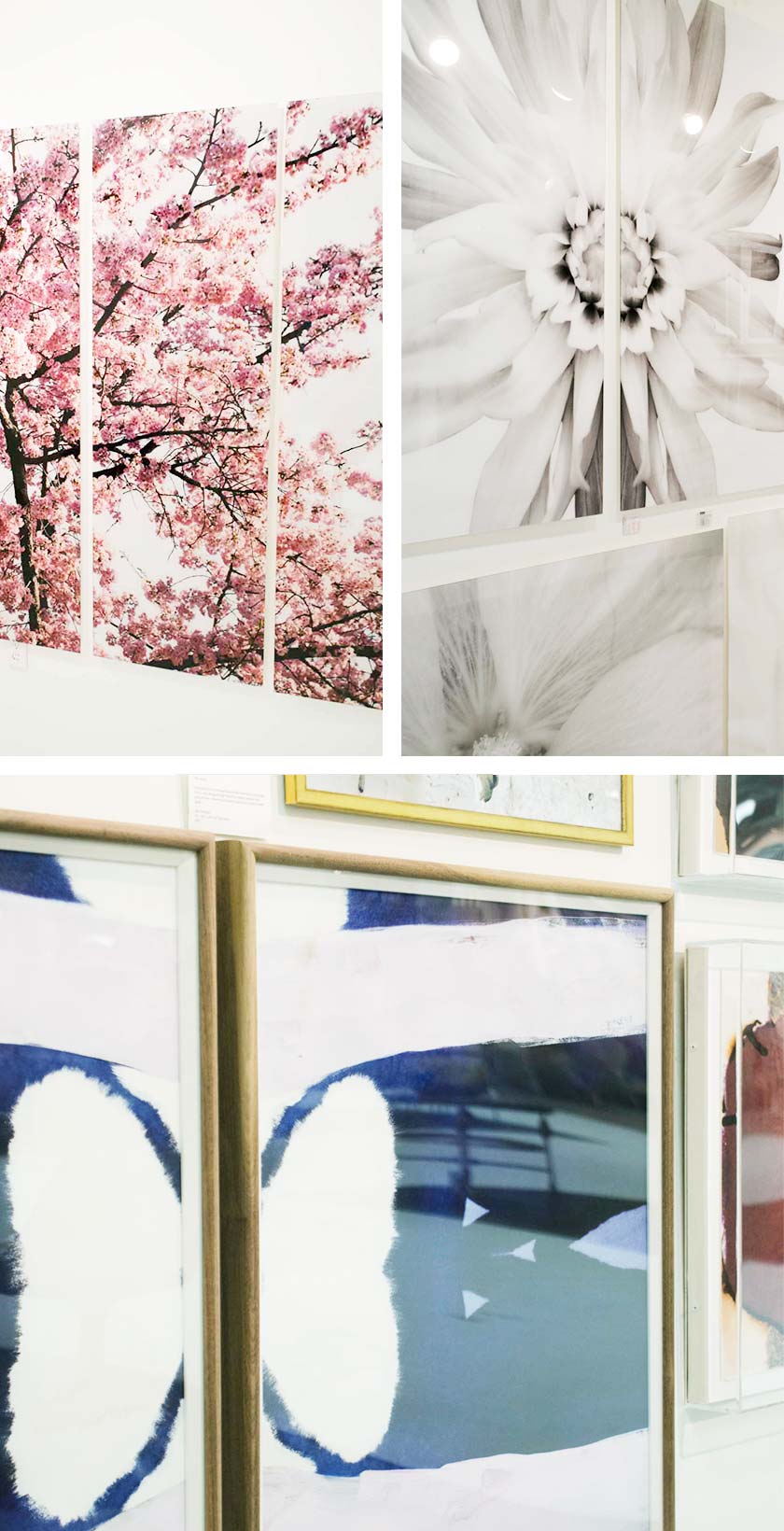 (1,2: Art Addiction, 3: Zoe Bios Creative)


Triptychs and diptychs
/ Many art galleries brought new collections and artists to market, but the common thread through all of the showrooms was the presence of more triptychs and diptychs. Even in other showrooms, these multi-paned pieces made their way into furniture vignettes, as large-scale pieces with more flexibility than single works. From painting and prints to photography, many mediums were represented in this trend, as captured from the
Zoe Bios Creative
and
Art Addiction
galleries.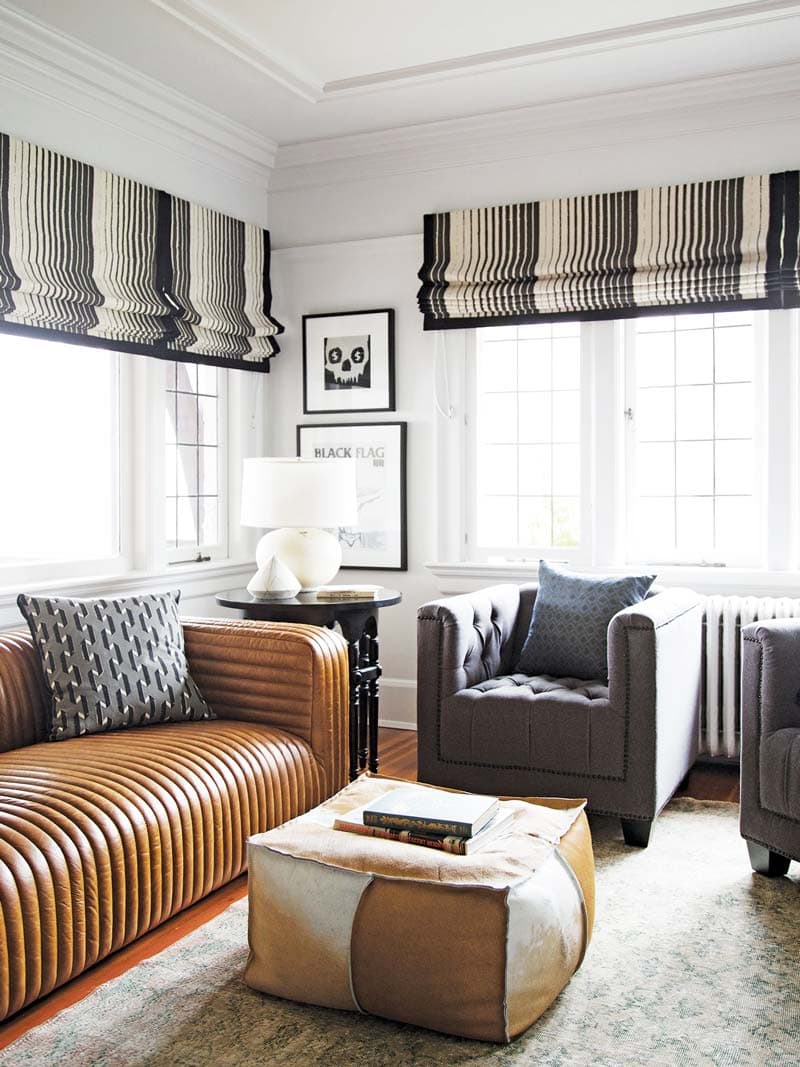 (via Rue Magazine)

(1: Antwerp Club Chair, 2: Bobo Intriguing Objects Chaise, 3: JDouglas Bench, 4: Raoul Chair)


Channel tufting
/ One of my favorite trends of the market was the presence of velvet seating with contemporary, linear channel tufting. This upholstery gives depth and dimension to pieces with simple lines, such as the jewel-toned chaise and square club chairs from
Bobo Intriguing Objects
, and the modern bench from
JDouglas
.
Which trends do you think will make it big in 2017?

This post is sponsored by AmericasMart, but all text, images (unless otherwise credited), and opinions are all my own. Thank you for supporting the brands that keep Thou Swell running!