This post is sponsored by At Home but all text, images, and opinions are all my own. Thank you for supporting the brands that keep Thou Swell running!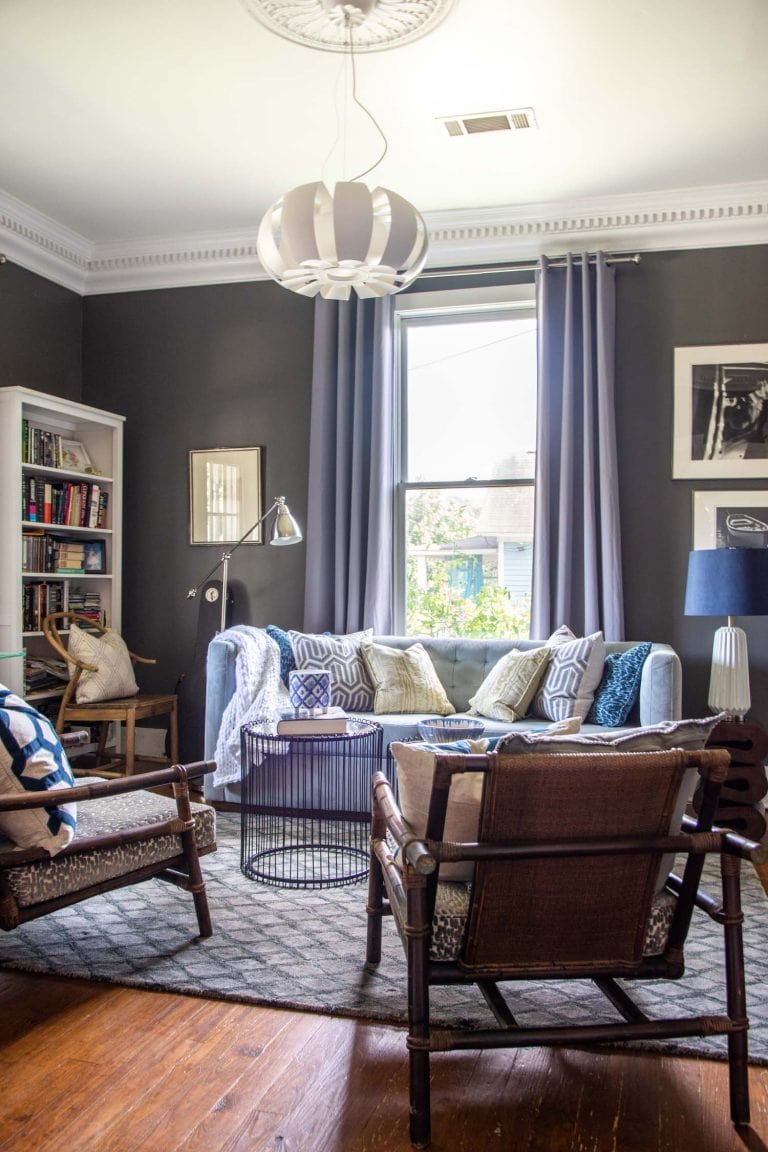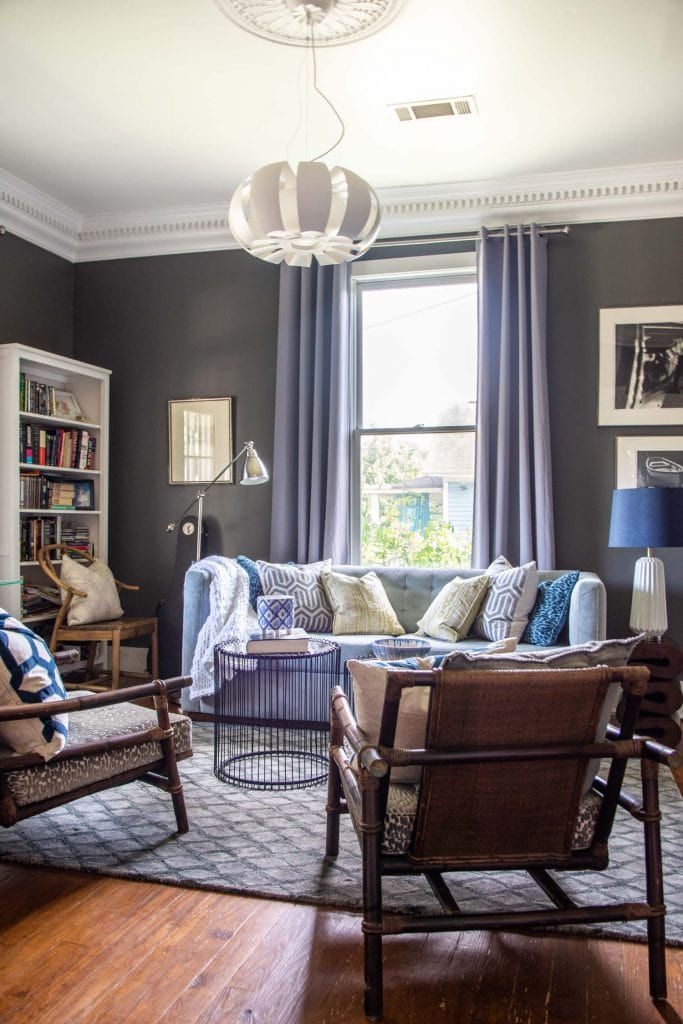 My dad's living room was the first room I decorated in his house, and the dramatic charcoal I picked for the walls set the tone for the rest of the project. I still love the color palette and decor I chose for this space – but the layout was always something I felt I didn't get spot-on in the first design. After over three years since I first decorated, I revisited the room with At Home with some new accent pieces to bring big style to the room and inspire a new layout for the space. I ended up opening up the space by simply rotating the seating arrangement and added some new pieces that really polish off the look. See all the details below!


The desk in front of the window didn't move, but I re-styled it with a new gourd table lamp, and two parsons trays with books, fun modern decanters, and a blue-patterned pot. In the seating arrangement, I brought in new throw pillows (there are so many to choose from at At Home) and added two mirrored side tables for a versatile alternative to a coffee table!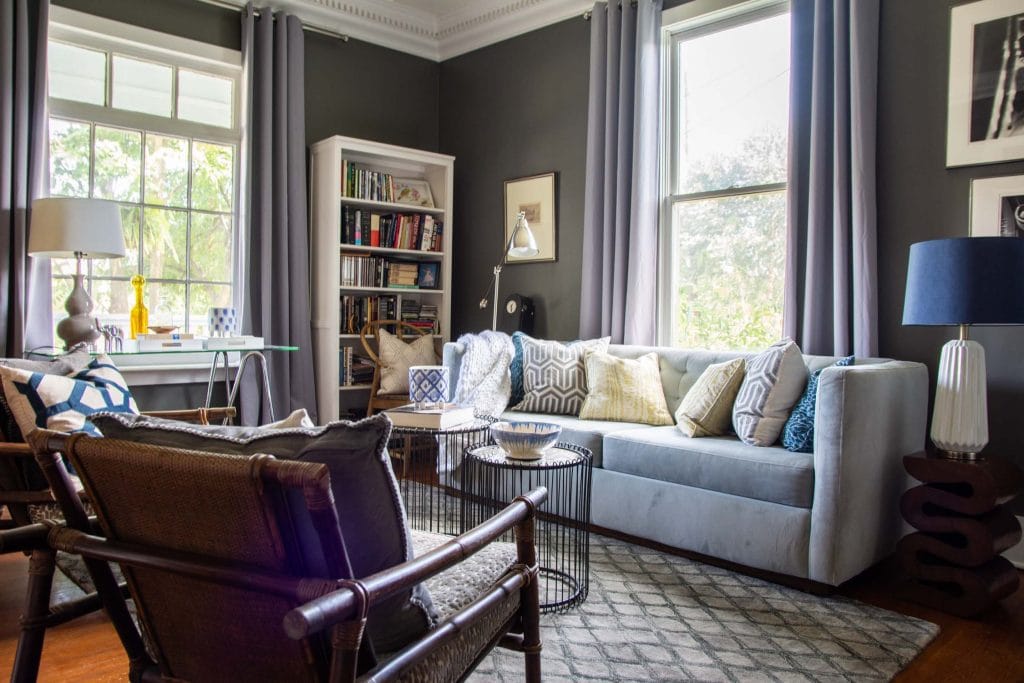 One of my favorite new pieces I added was the white lamp with the navy shade. The contrasting shade is a fun designer touch that isn't typical for retail lamps, but At Home sells their lamps and shades separately so that you can create your ideal pairing!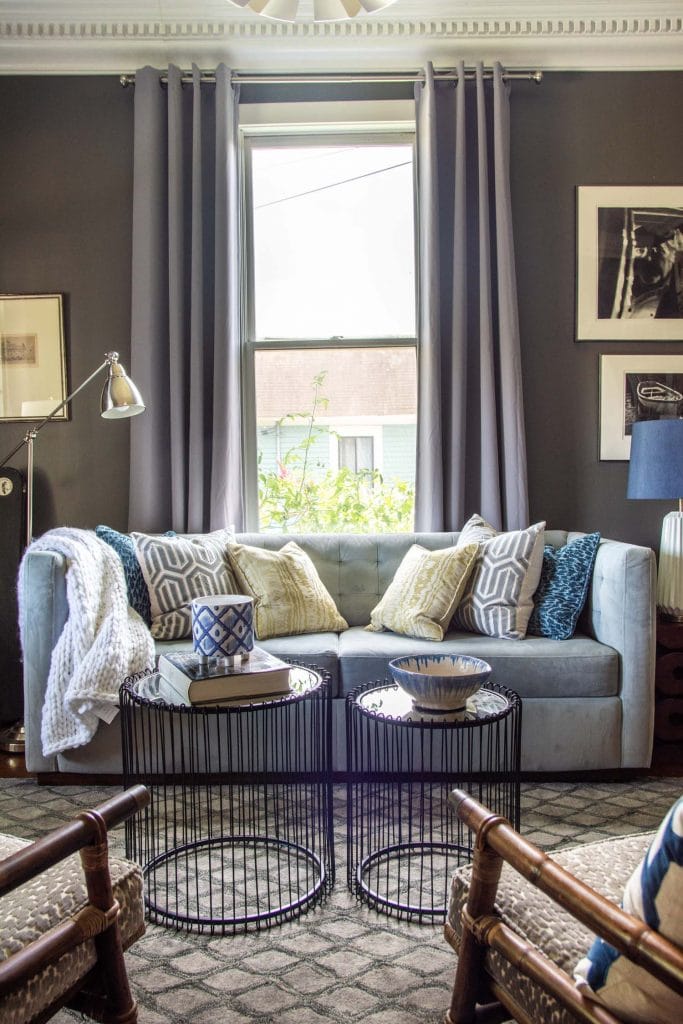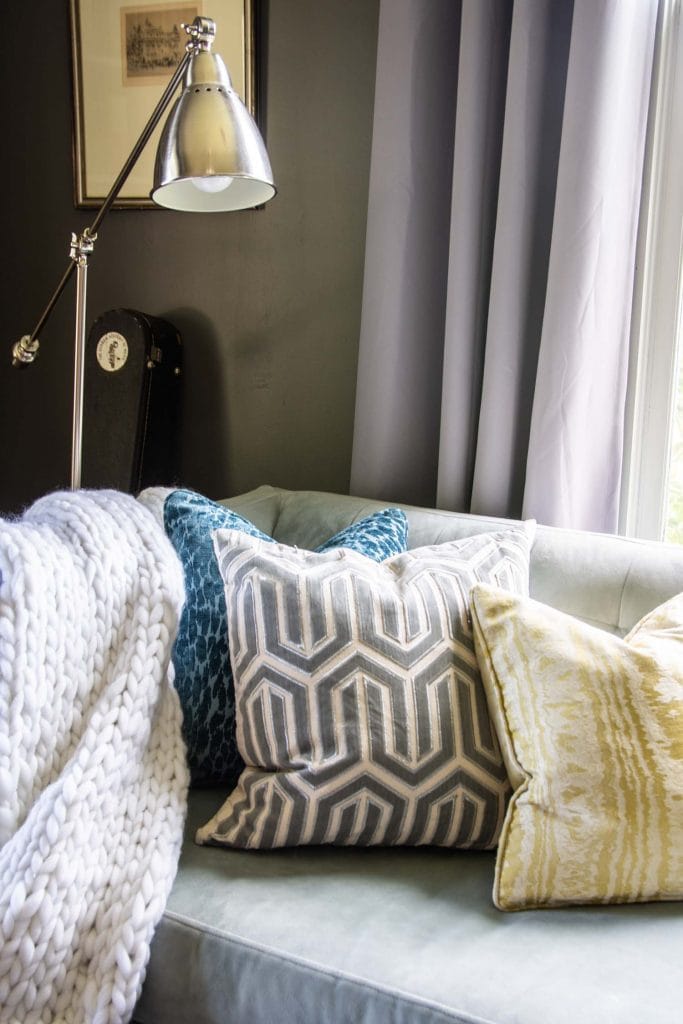 The new accents from At Home mixed in so easily to the original design and brought a lot more layers and details that make the room finally feel done to me. Not only am I much happier with the new layout, but I feel like the design vision for the room is complete with all the new details! All in a days work… find an At Home near you to refresh a room (or your whole house) with their huge selection of decor.