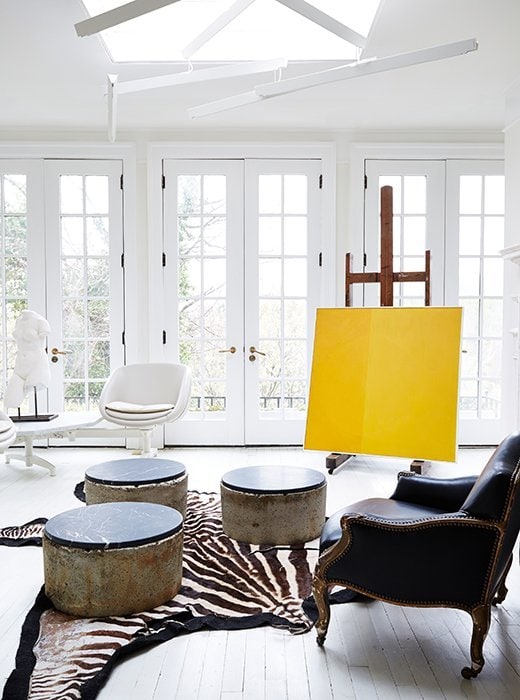 (via One Kings Lane)
In a Washington, D.C. townhome with an unusual neotraditional facade, Darryl Carter has crafted his inviting haven, in the signature blend of soothing neutrals and traditional antiques contrasted with dramatic modern art that defines his work. From the bright, airy sunroom above to the moody, exposed brick in the cozy bar area, each room is brilliantly layered and rich with a comfortable patina. There's always something a little worn in each room, giving the space lots of character and inviting a conversation with guests. It's clear from his home that Carter is a fabulous host – don't miss the amazing kitchen below!
SHOP THE LOOK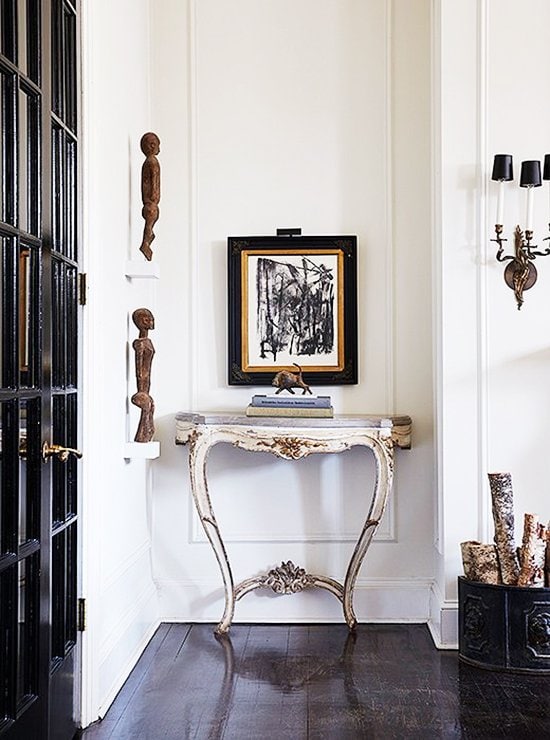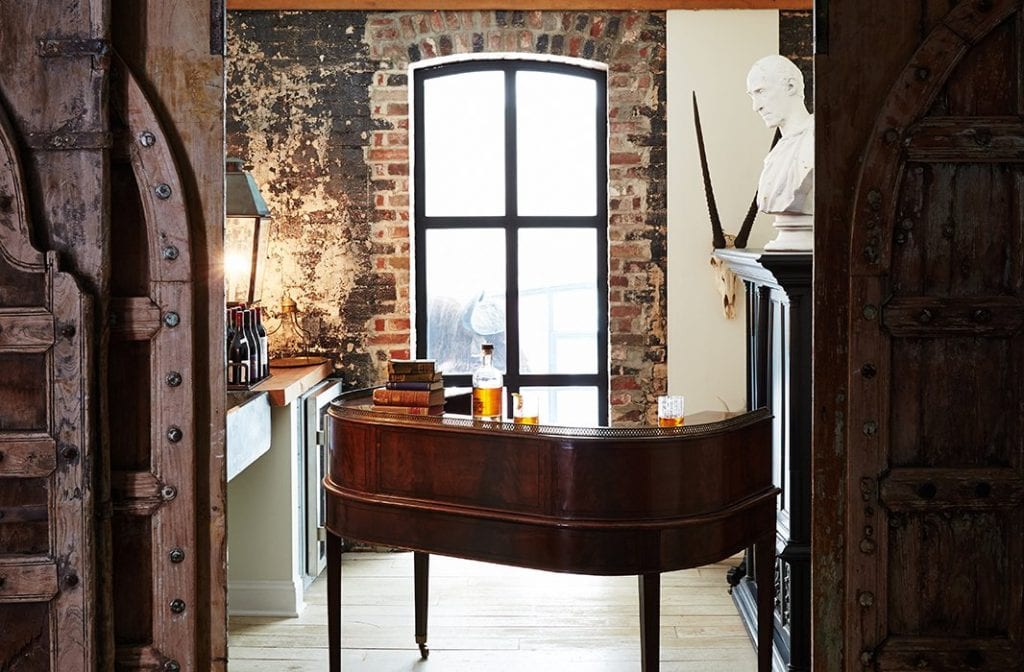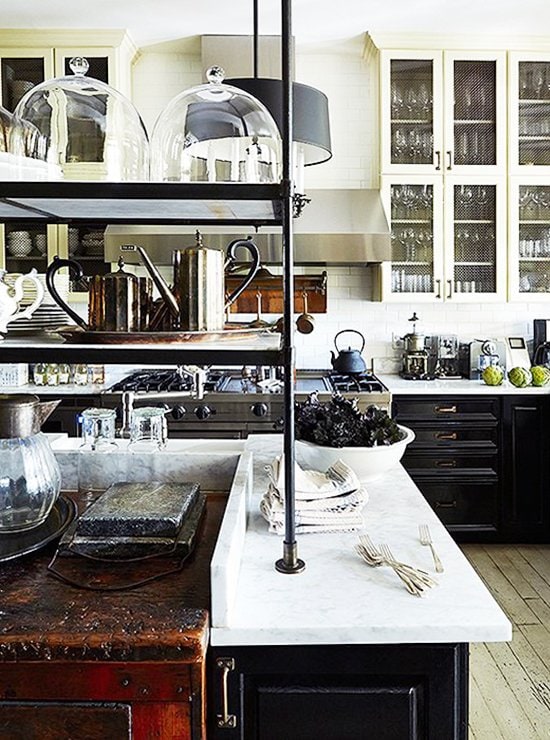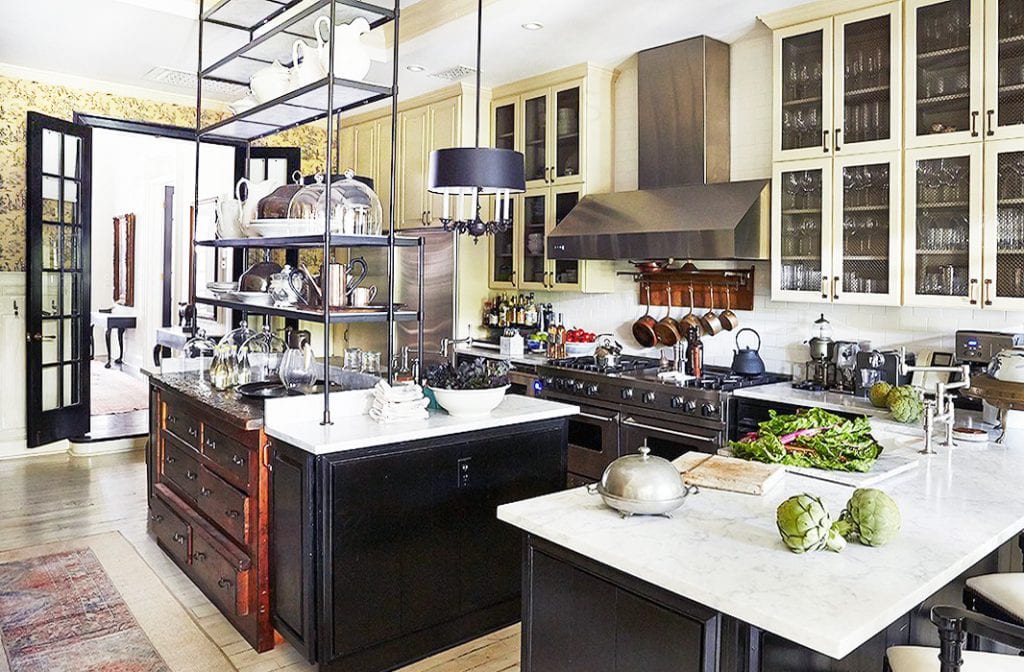 I love the vintage dresser that serves as the kitchen island, and the vintage étagère that tops it. The open storage is perfect because it doesn't block the center of the room.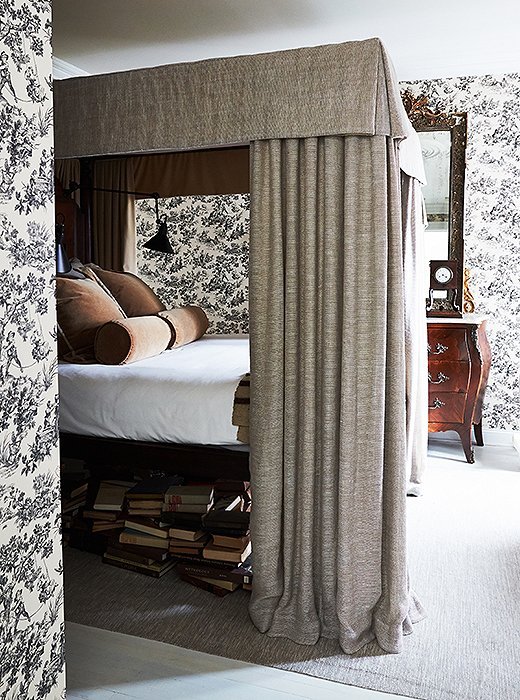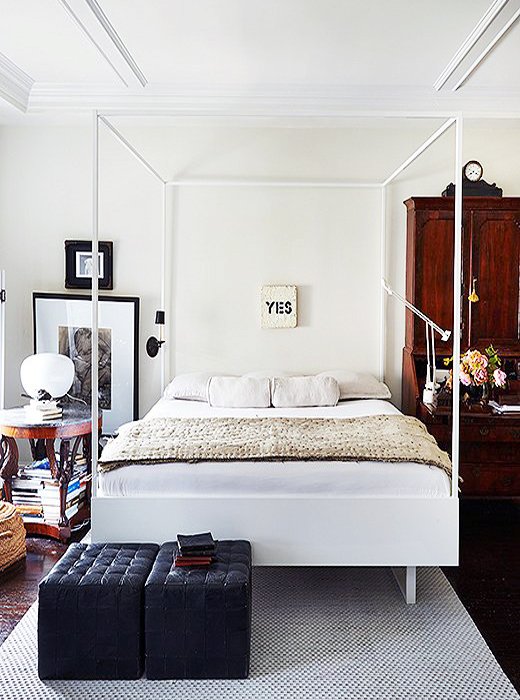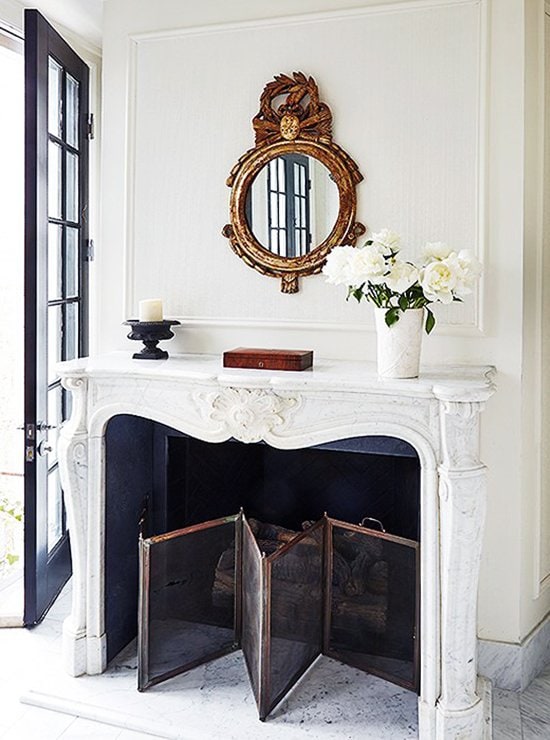 This vignette is in his bathroom has always been one of my favorites. Here's another view of his bathroom for an additional perspective (there's a clawfoot tub that sits right in front of this fireplace).