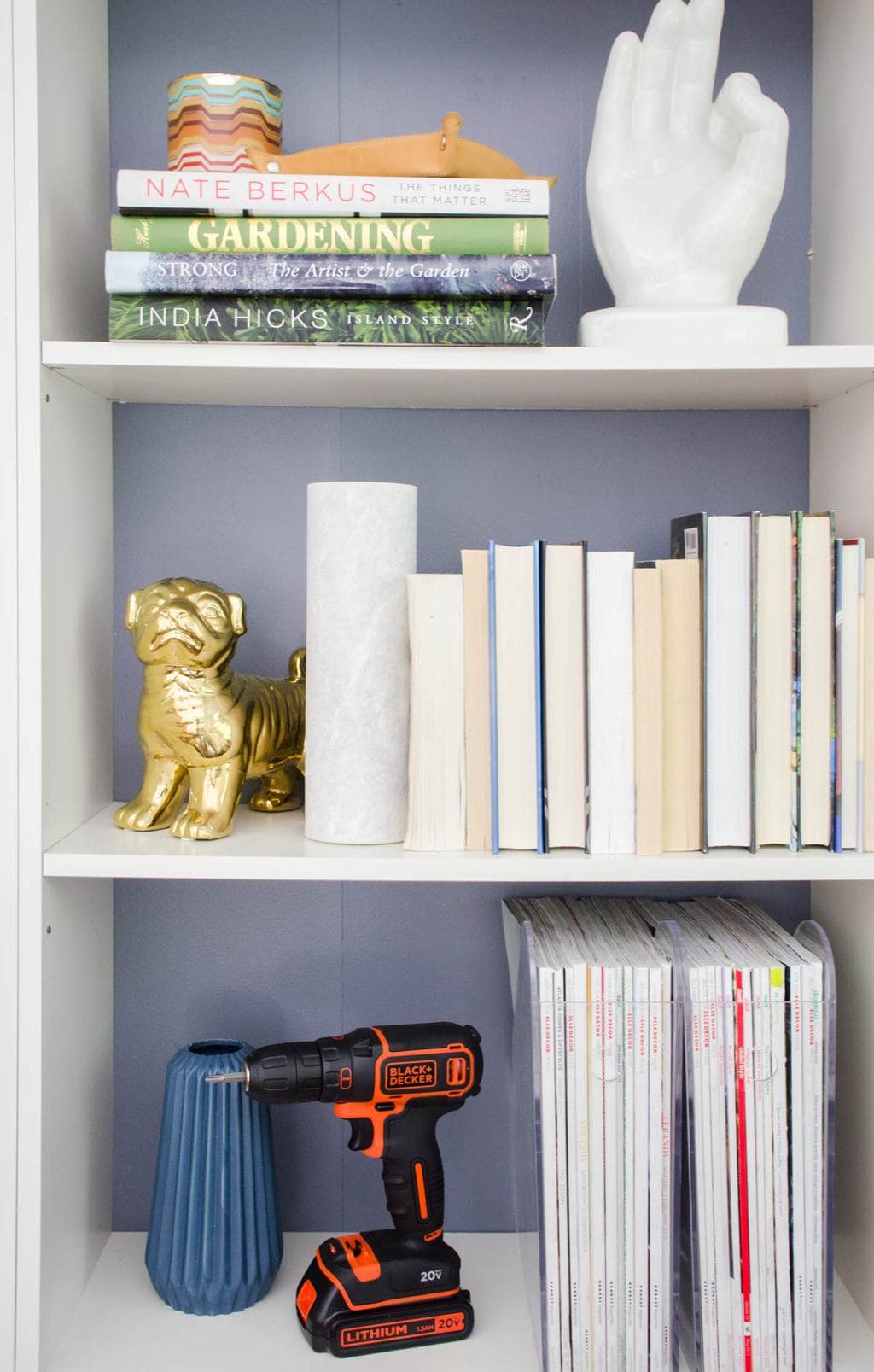 When it comes to DIY projects, I've had a steep learning curve. I can visualize a finished project, but getting from start to finish (especially in three dimensions) can be a challenge for me. I've timidly ventured into the world of DIY just a few times on TS, usually to share simpler projects, but I started warming up to power tools along the way. When it came to making these mid-century bookcases, or this desk with gold hairpin legs, a drill came in handy and made the projects so much easier. There's only so much a screwdriver can do, and whether it's installing table legs or hanging a wall mirror, drills make the task easy and do-able every time. My latest DIY project is another bookcase hack, but this time my project is a little more involved. I'll be sharing all the steps in the next few weeks, as I wrap up the finishing touches, but I have a sneak peek for you today (involving my new compact Black+Decker drill)! Plus, enter to win a drill and circular saw at the end of this post.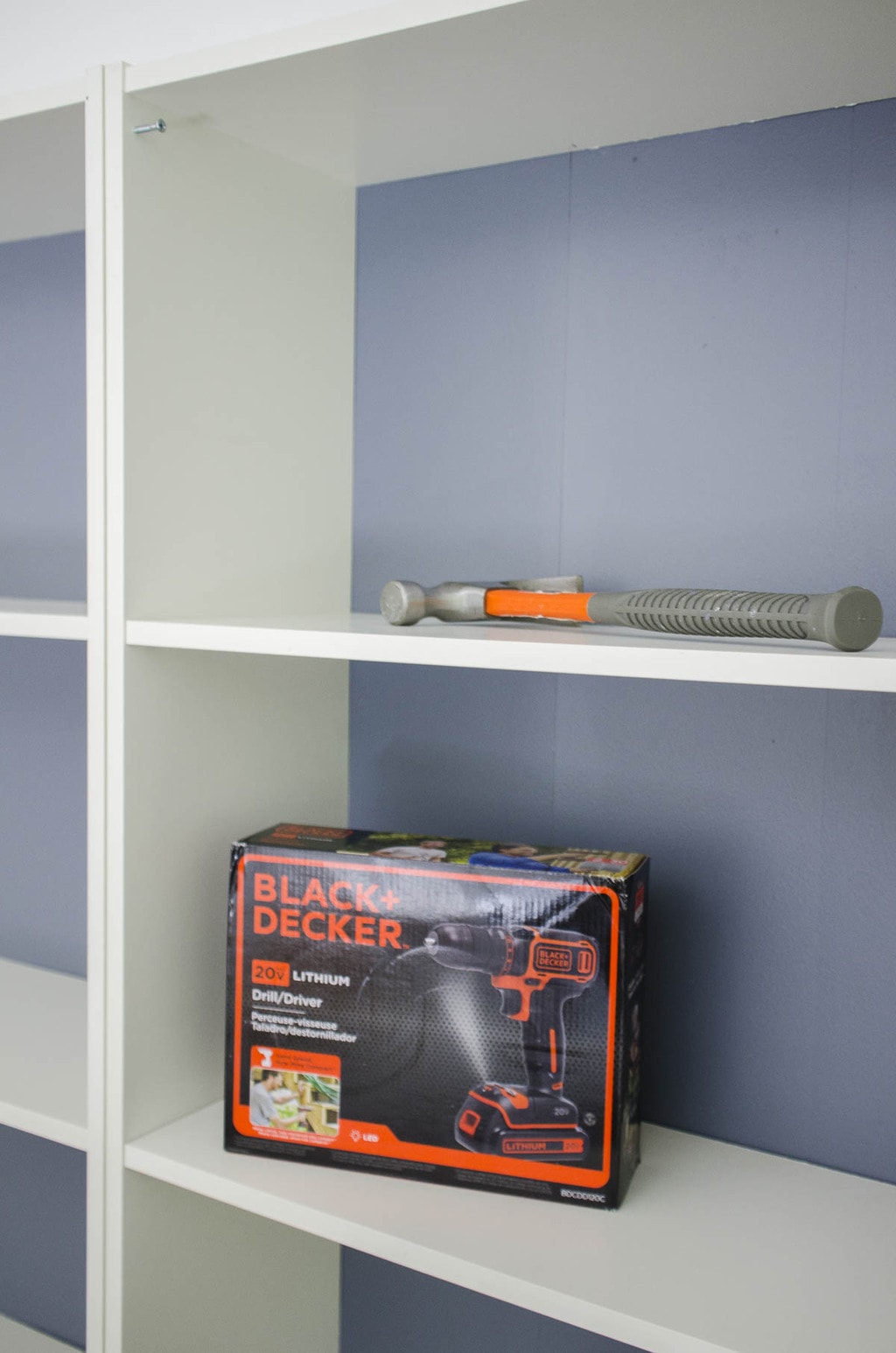 As you may recall, I had two GERSBY bookcases in my bedroom with light blue backs, and my little sister also added two to her bedroom. Her bookcases recently got an upgrade, and I was starting to get tired of the blue on mine, so I decided to combine them all together to form a wall of shelves behind my new desk. I chose a dark cool-grey and used my drill to attach them side-by-side. Since they're IKEA pieces, they tend to warp a little, so lining them all up is not possible without the help of a drill! Now that they're all attached, they're also much sturdier. I'll be refacing them with some wood, so stay tuned for more of from project soon! And don't forget to enter to win your own drill below…
BLACK+DECKER DRILL and SAW GIVEAWAY
To enter to win, follow these steps:
1. Take a look around Black+Decker's
website
to check out the features of their new drill and see their gallery of ideas and inspiration.
2. Comment below your favorite feature of the drill, or the DIY project you'd like to accomplish if you won a compact drill and circular saw.
Winner will be chosen from the comments below and contacted by email for shipping information. Giveaway ends 7/4/16.
Good luck!


This post is sponsored by Black+Decker, but all text, images, and opinions are all my own. Thank you for supporting the brands that keep Thou Swell running!