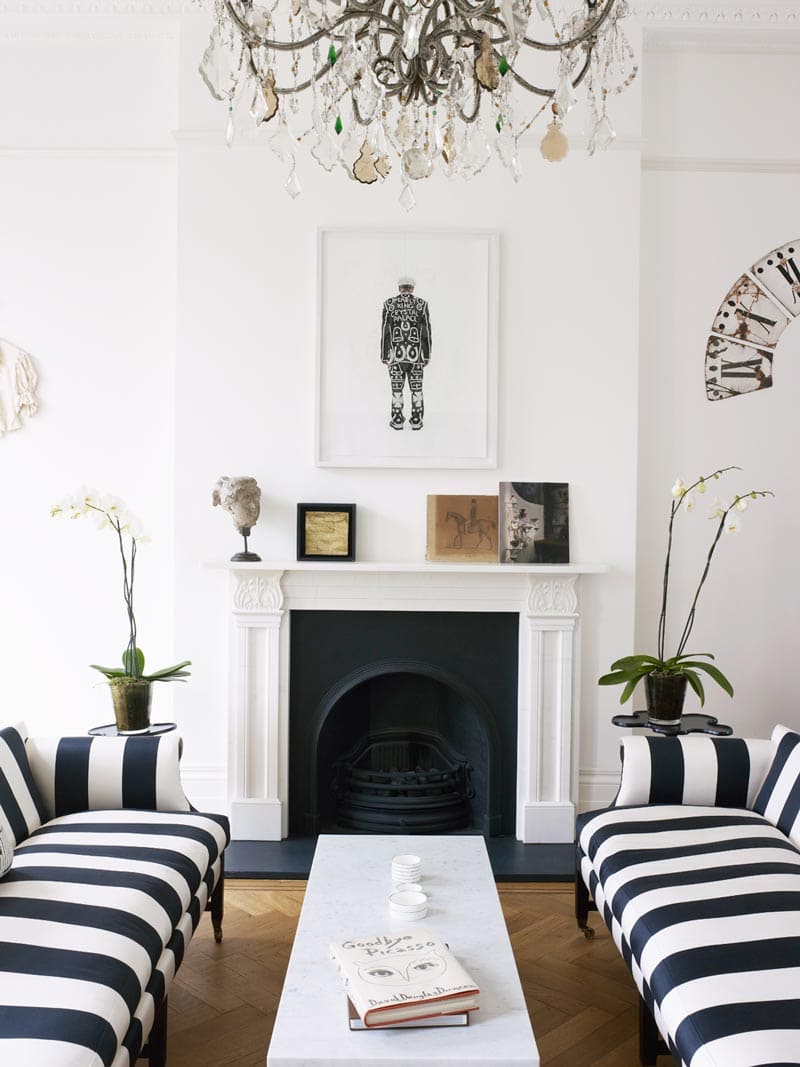 (via Flodeau, design by Harriet Anstruther Studio)
I've been sharing stunning London townhouses this past few weeks, from art deco to clean-cut modern, but I couldn't resist sharing another after I saw the fabulous black-and-white striped sofas in this elegant living room. This home was originally split into three separate flats when the Harriet Anstruther bought it to renovate the home for her family. With a background in fine art, fashion, and styling, the designer brought art and well-curated collections to each room, styling spare vignettes that balance elegance and personality through eclectic decor. Besides the interesting decoration, the architecture was stunningly restored – don't miss the beautiful stone staircase in the entryway at the end of this post.
SHOP THE LOOK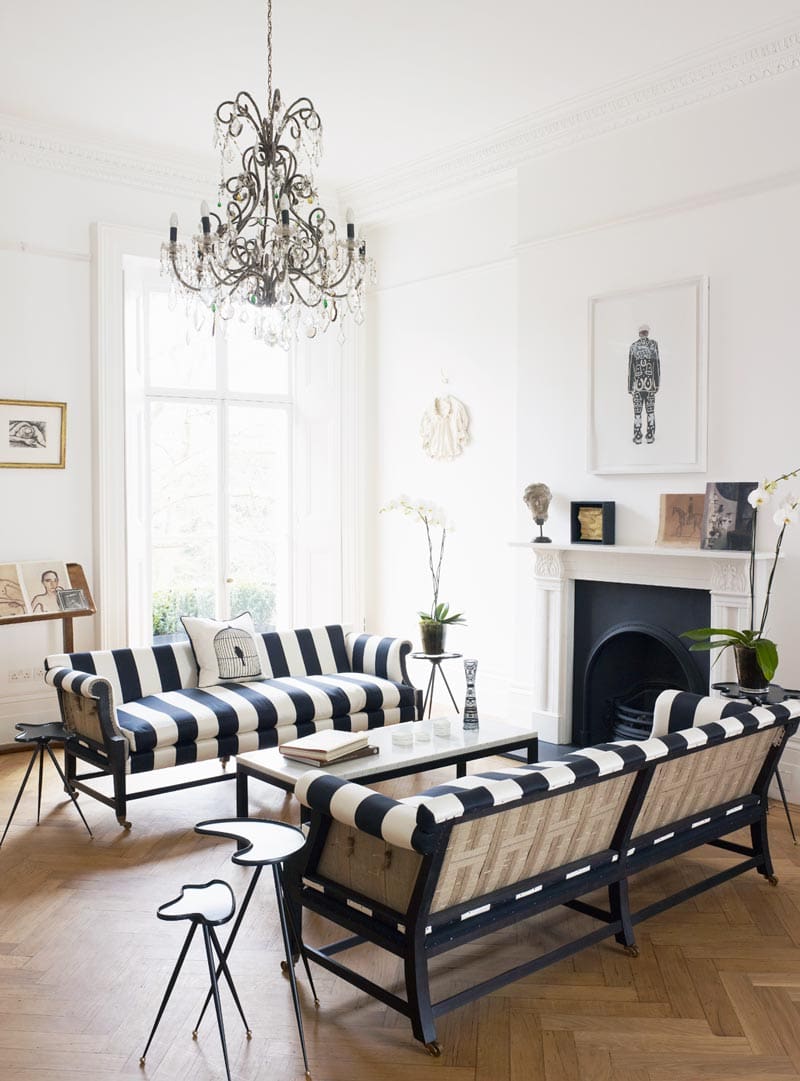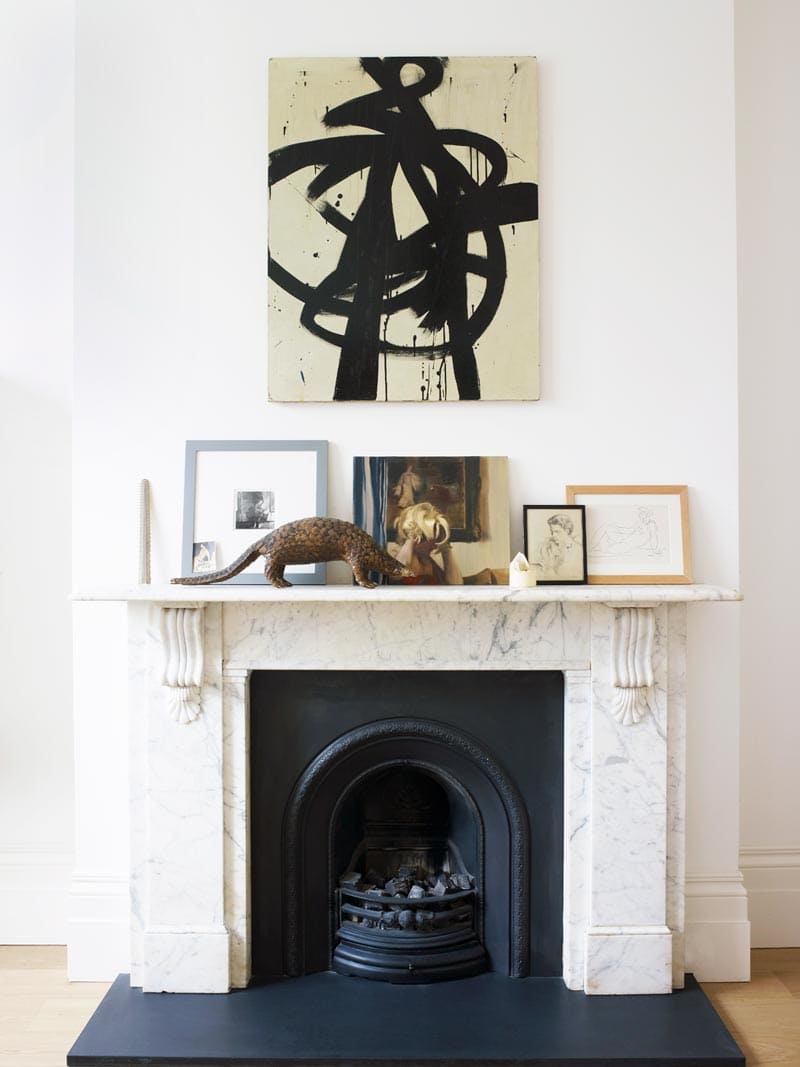 Each fireplace mantel and shelf is approached through as a curated vignette, with the designer's art and collections on display. Although each room's decor is simple, these vignettes bring touches of personality to each room.
The blue and white bedroom above features the painted floors of the upper floor and the bolder use of color in these more personal spaces. The antique touches and patterned walls warm the room. I love the strikingly modern table lamp beside the bed!
The entryway, as I mentioned before, features the original stone staircase in the home, smoothly worn down by years of use. The home is decorated with simplcity, but still remains inviting with the fabulous art and interesting objects used throughout. I'm partial to the striking living room sofas – what is your favorite space in the home?