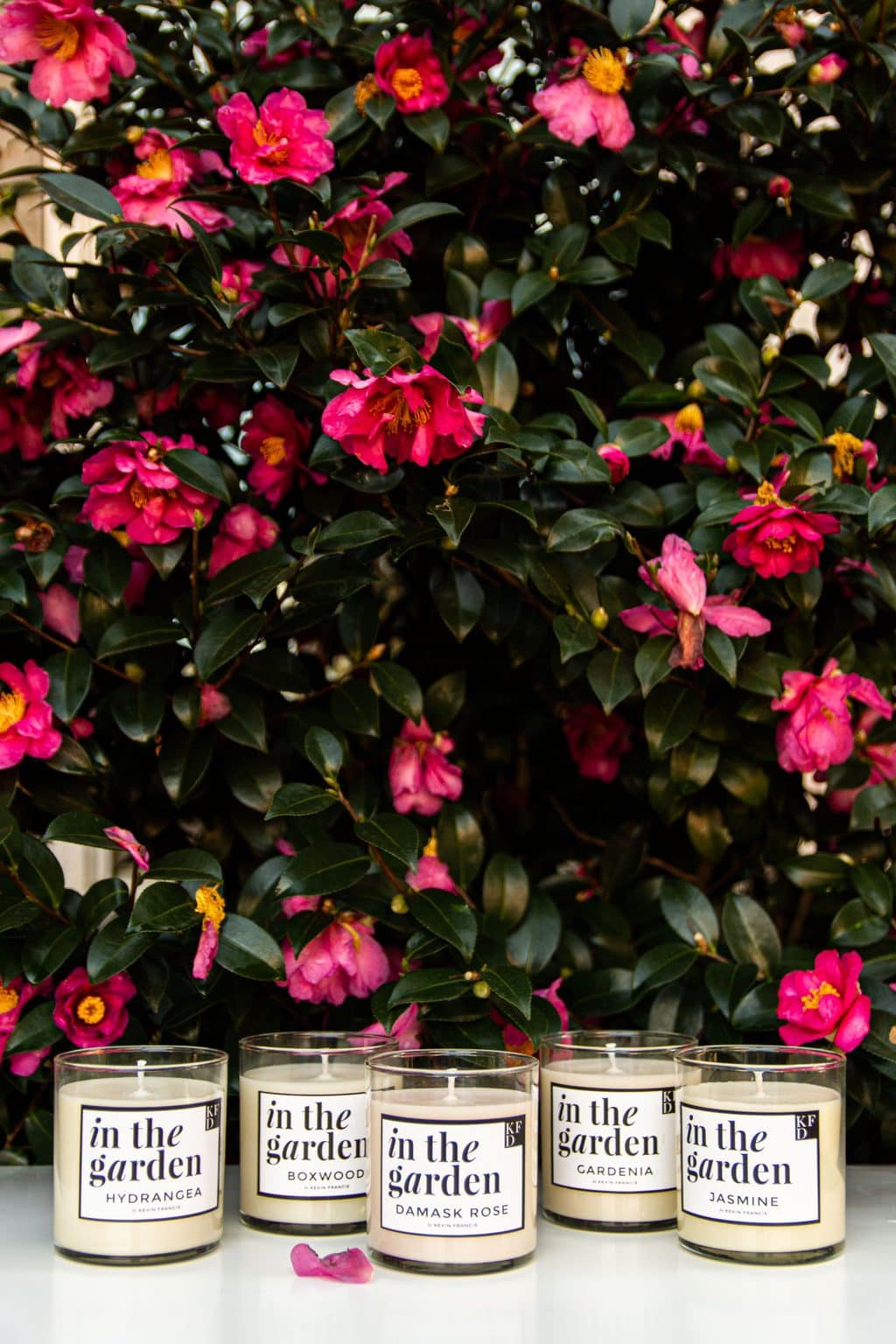 I couldn't be more thrilled to announce the launch of my debut scented candle collection, In the Garden. Inspired by the flora of the traditional Southern gardens I grew up with, I created a signature set of iconic garden scents layered with lush leaves and light florals. From the classic boxwood to climbing jasmine, these sophisticated bouquets take you on a nostalgic journey through some of the most enduring flora of the Southeast. I've had these scents on my mind for years now, and am so excited to share them with you through this new collection. Shop the candles now on Kevin Francis Design, and read on for more details on each fragrance.
Use code BLACKFRIDAY20 for 20% off your purchase, this weekend only!
Shop the Collection
[ezcol_1fifth]

Boxwood[/ezcol_1fifth] [ezcol_1fifth]

Damask Rose[/ezcol_1fifth] [ezcol_1fifth]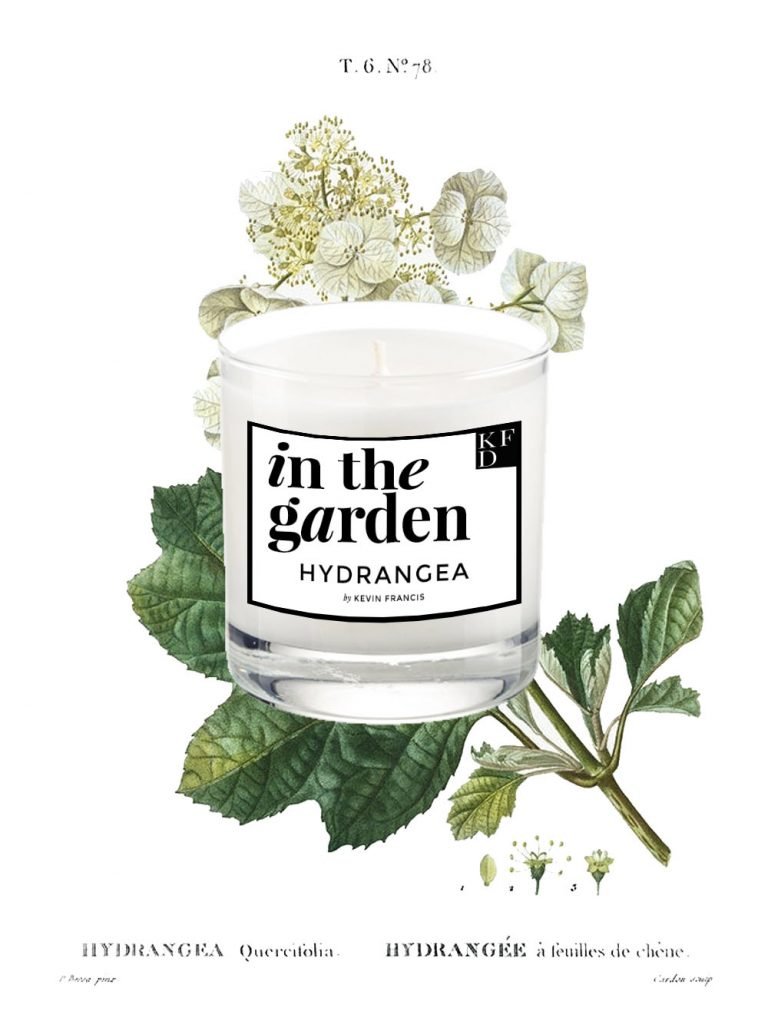 Hydrangea[/ezcol_1fifth] [ezcol_1fifth]

Gardenia[/ezcol_1fifth] [ezcol_1fifth_end]

Jasmine[/ezcol_1fifth_end]
The candles come in a nine-ounce size in a clear glass jar with soy wax, with a 60-70 hour burn time. They are all hand-poured in Atlanta. The scents are light and clean – I really wanted to avoid sweet-smelling florals or heavy fragrances but really capture the essence of each plant.
To achieve an even burn on your candle, make sure the wax pool reaches the edge of the vessel on the first burn, and keep your wick trimmed to around half an inch before lighting!
BOXWOOD
A popular scent for couples, our timeless boxwood candle bridges the masculine and feminine with a woodsy world of delicate leaves, punctuated with subtle floral and leather notes.
DAMASK ROSE
This signature rose scent recalls a dewy, freshly-cut stem, balanced by herbal and wood notes that unfold like the layers of the timeless Damask rose varietal.
HYDRANGEA
Hydrangea is a clean, leafy scent full of fresh herbal notes, topped by a subtle floral perfume inspired by this foundation of a traditional Southern garden.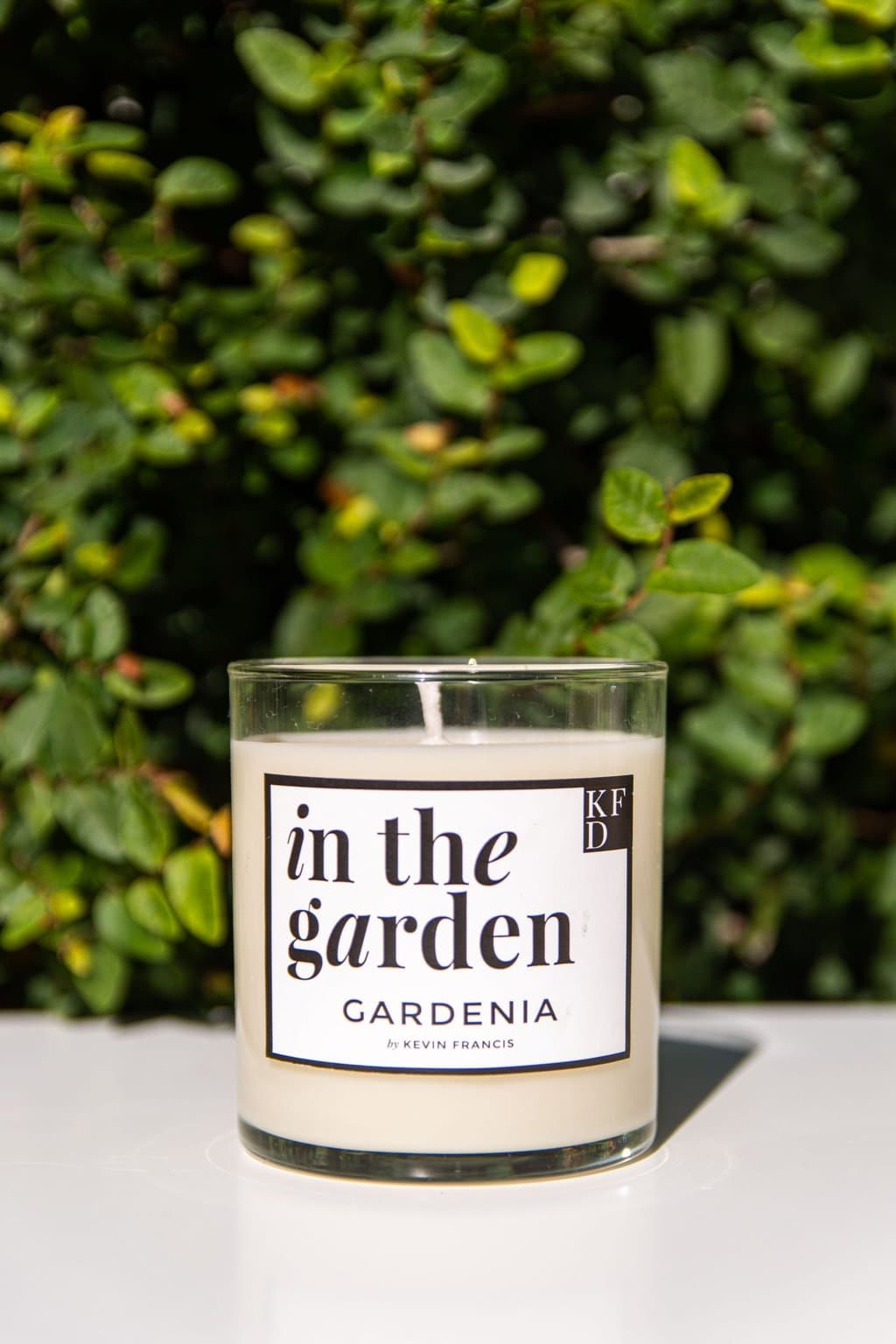 GARDENIA
Gardenia is a classic scent with undertones of musk, evoking the romantic and fragrant perfume of these delicate cream blossoms that mark the peak of summer.
JASMINE
Jasmine is a sophisticated floral scent layered with notes of orange and neroli, evoking the heavy explosion of blossoms on this romantic climbing vine.
I can't wait for you to smell these candles! Thank you, thank you for supporting Thou Swell, which has allowed me to bring to life all of the products on Kevin Francis Design.