(by Studio Razavi, via D Pages)
A natural touch was brought to the restoration of this 19th century Paris apartment by Studio Razavi, whose pre-Haussmanian architecture is quite remarkable (see the hardwood floors especially). These incredible floors were restored, and instead of white, the walls got a white-washed treatment in most rooms. Simple, modern furnishing adorn the spaces, while touches of green and a large trompe l'oeil mural stand out in the living spaces. In the living room below with the landscape mural, a long linen slipcovered sofa creates an inviting place to relax, while a preserved tree stump coffee table continues the motif of natural motifs in the apartment. Some of my favorite moments of modern contrast come from the light fixtures, see the dining room and kitchen in particular.
 SHOP THE LOOK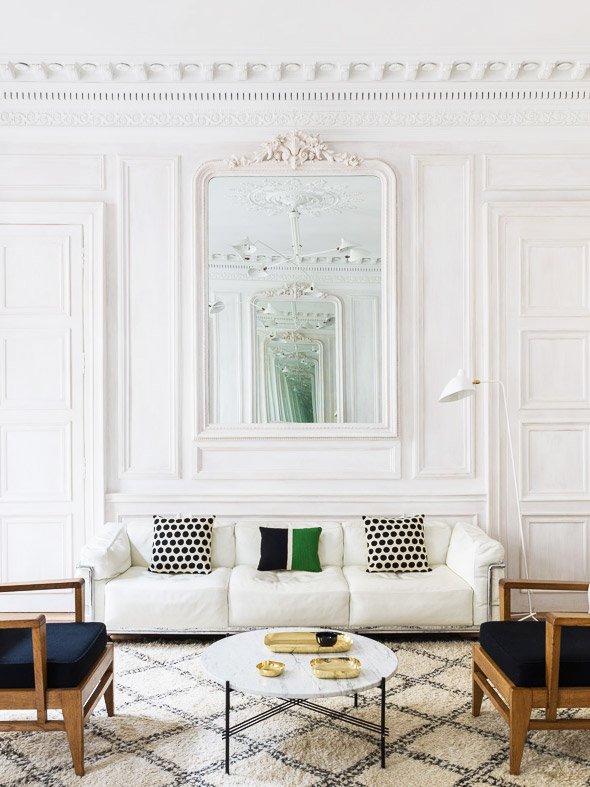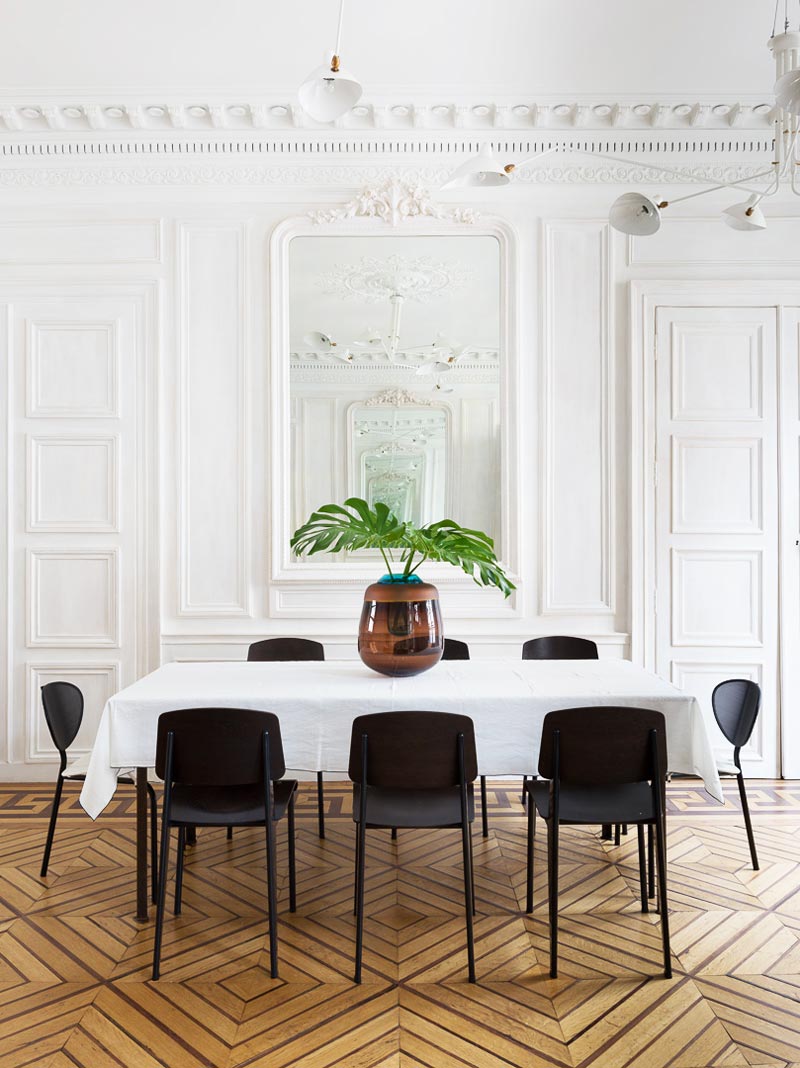 I love the pattern of the floor in the dining room, especially the large Greek key border. It's something that I haven't seen before, and it's quite graphic! Below, I love how the extra-long sofa creates a simple backdrop for the dramatic coffee table. It almost seems to animate the black and white mural with it's large, sculptural shape.
I love this vignette, with the contrast of the modern light fixtures and accessories with the traditional architecture and black marble fireplace mantel. The ceiling fixture is a Formakami pendant.
In the kitchen above, a Vertigo pendant is used, just like in Pierre Frey's kitchen. It makes the perfect statement piece for a kitchen with it's huge span and graphic lines. I also loves the lines of the black and white tiles, which frame the pretty white bathtub. You know I always love a free-standing tub!