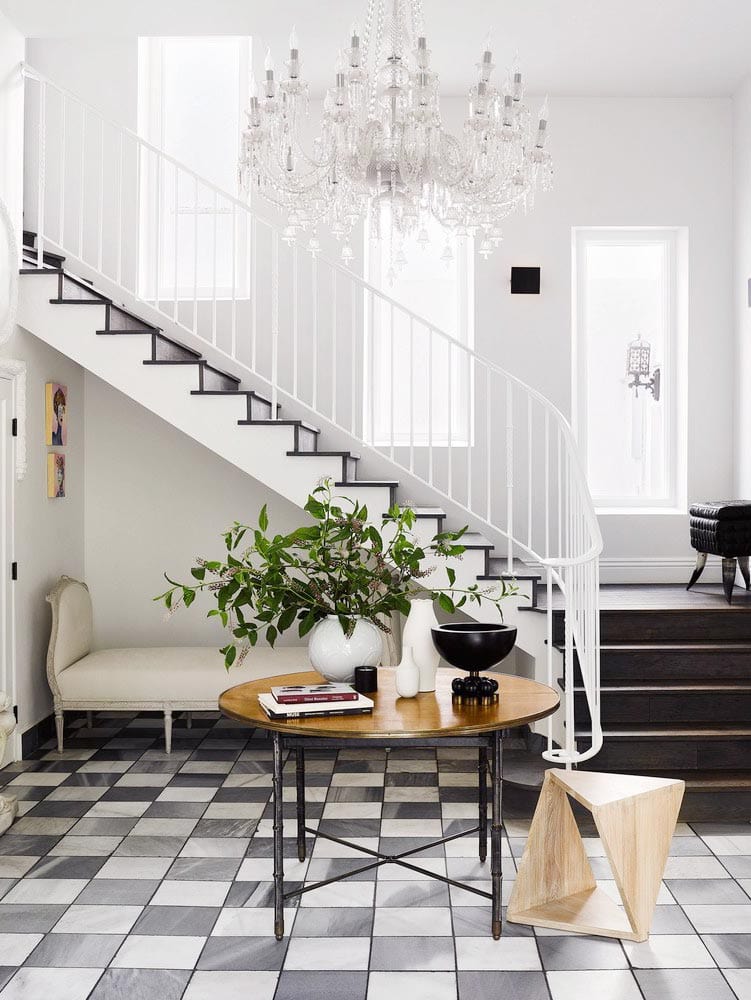 (via Architectural Digest, photography by Douglas Friedman)
While things are about to get a whole lot cozier on the blog, I had to post this 'summery' Los Angeles home tour because this house is too good not to share. The vibrant, sophisticated mix is one of Brigette Romanek's latest design projects – this one for her own family. Their home is a historic Laurel Canyon manse, which provides an incredible setting for Romanek's sharp eye for modern design. The entry hall may be one of my favorite spaces, with a beautiful checkerboard floor (reclaimed from a French château), classic entry table, and daybed below the staircase.
SHOP THE LOOK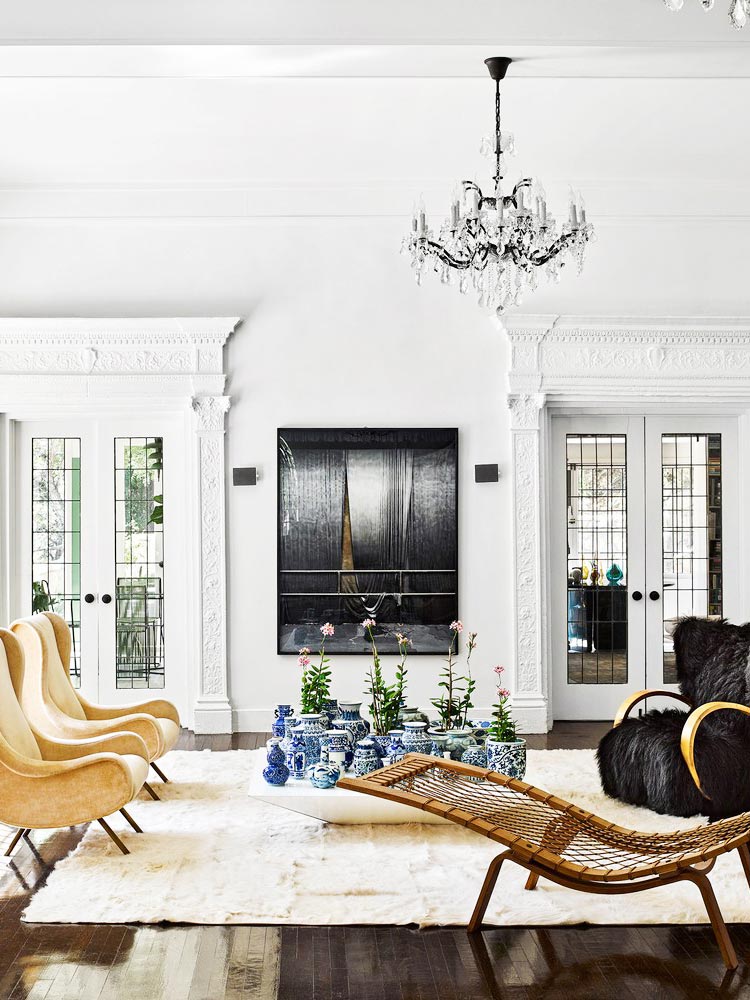 I wish there was another view of what looks like a super unique dining room, but I love this shot of the architectural detail around the doorway. The clean dining table and bench set is stunning set against the old fireplace and dark, glossy floor finish. Above the table hangs an Apparatus chandelier.
I love how the bed is set into an alcove in this blush bedroom. The custom headboard provides an encompassing bespoke detail along with the petite corner nightstands. Below is a super sweet shot of Brigette with her daughters in the garden.
The modern pool provides a beautiful setting for escaping the heat. They purposefully left the wall on the side blank to enable them to project movies outside. I love the strong creative spirit of this family home – it's certainly a dynamic project!