(via Garden & Gun, photography by Lisa Petrole)
For a recent Dallas divorcée, designing a new home meant defining a new direction. The design of this new build reflects a thoughtful approach to contemporary style in a city full of tradition. The home highlights views of a sleek rectangular pool in the backyard and a giant red oak in the front, fondly nicknamed Big Red. Without losing the warmth of traditional design, the home uses natural light, local limestone, and a dose of minimalism to forgo fussiness for a refreshing twist on a Southern home. See inside this unique modern house below!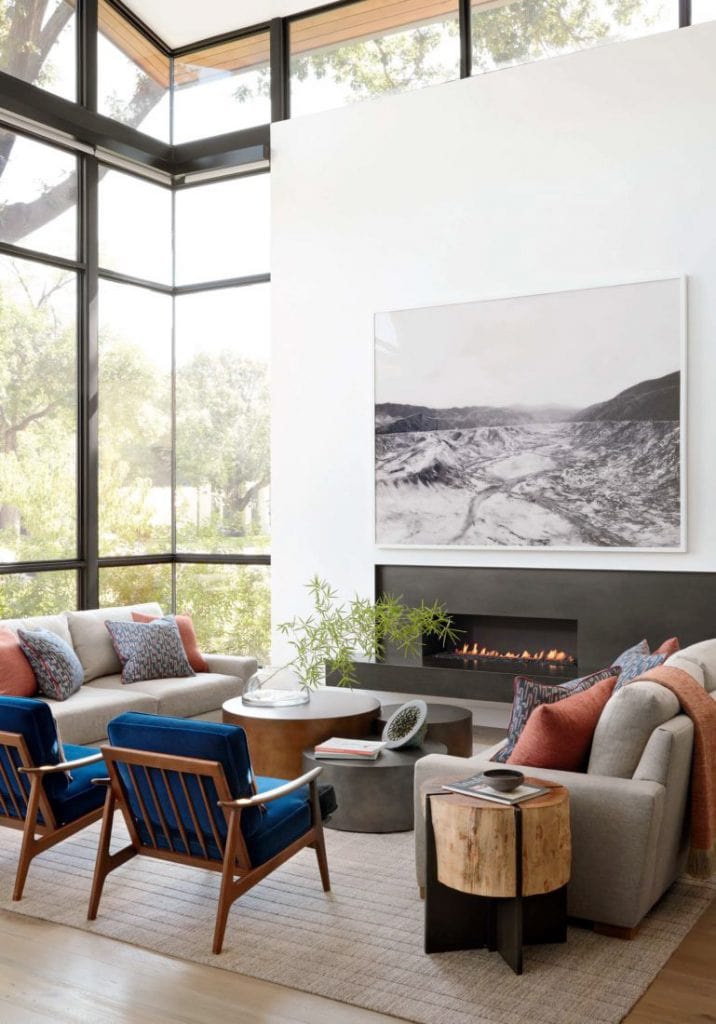 I love the views of this backyard through the floor-to-ceiling windows in the living room. That pool looks like such an oasis!