(via All Sorts Of)
The space above the bed on the wall provides an often awkward hole in the room which can be hard to fill with the right piece that will bring balance to the room (and a counterweight to one of the largest pieces of furniture you own – your bed). While artwork is a safe and well-traveled route, I've compiled a couple more ideas to consider that might spark inspiration for the perfect piece for your room or bed. After all, every space is different and bedrooms are the most personal spaces to consider in the house. Take a look at these five ideas for what to hang above your bed and let me know which one strikes your fancy!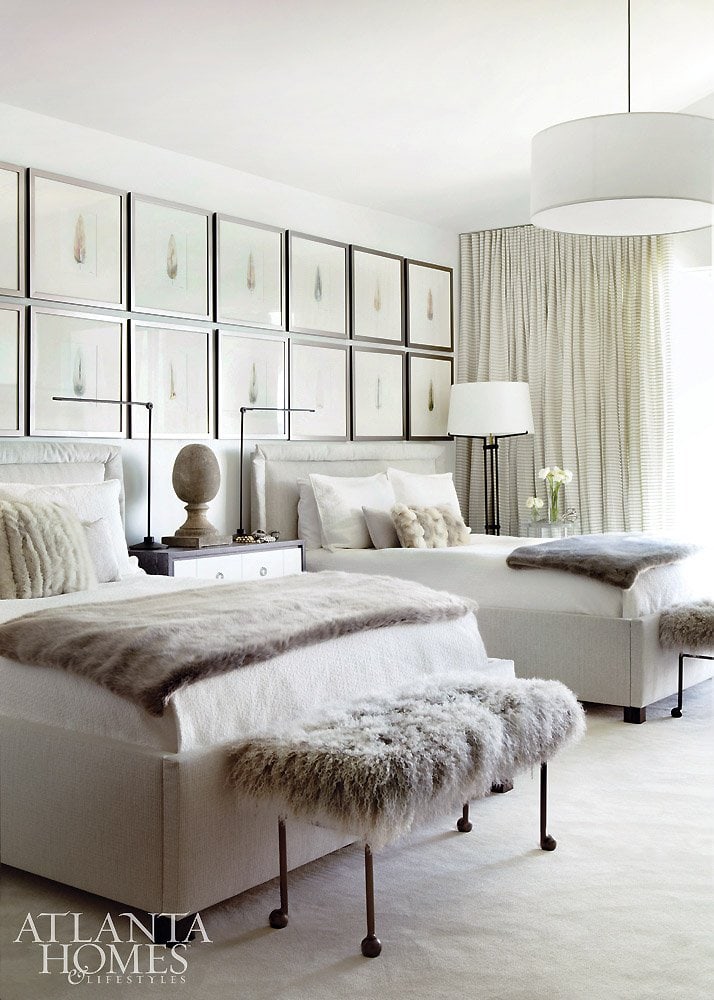 (via Thou Swell – Edgy Elegance in a Lake Martin Home)

interesting ARTWORK
In this Lake Martin guest bedroom, a uniform gallery wall unites the pair of beds. There are so many variations of artwork above the bed – the first image in this post shows how one bold statement piece can provide the perfect focal point in a bedroom, while smaller pieces like in the space above can be grouped for higher impact. It's all about balancing the weight of the bed below, so larger, darker beds are going to need larger or more impactful artwork above them to balance the room.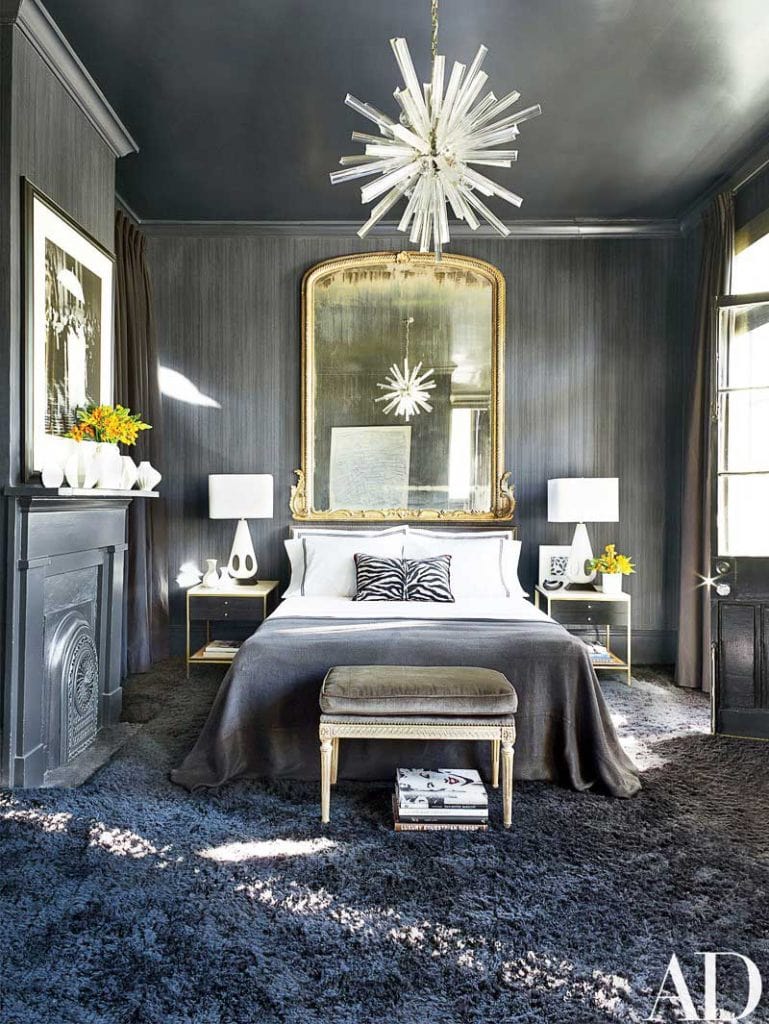 (via Thou Swell – Blending Trend & Tradition in New Orleans)

a pretty MIRROR
Sometimes what you need in a space is another "window" in the room, or a reflective surface to bring a little more light into the space. Mirrors are the perfect solution, and can also bring some additional structure to the space with a carved frame, like the gilt mirror in the New Orleans bedroom above. From a sunburst to a venetian mirror, there are many different styles to consider.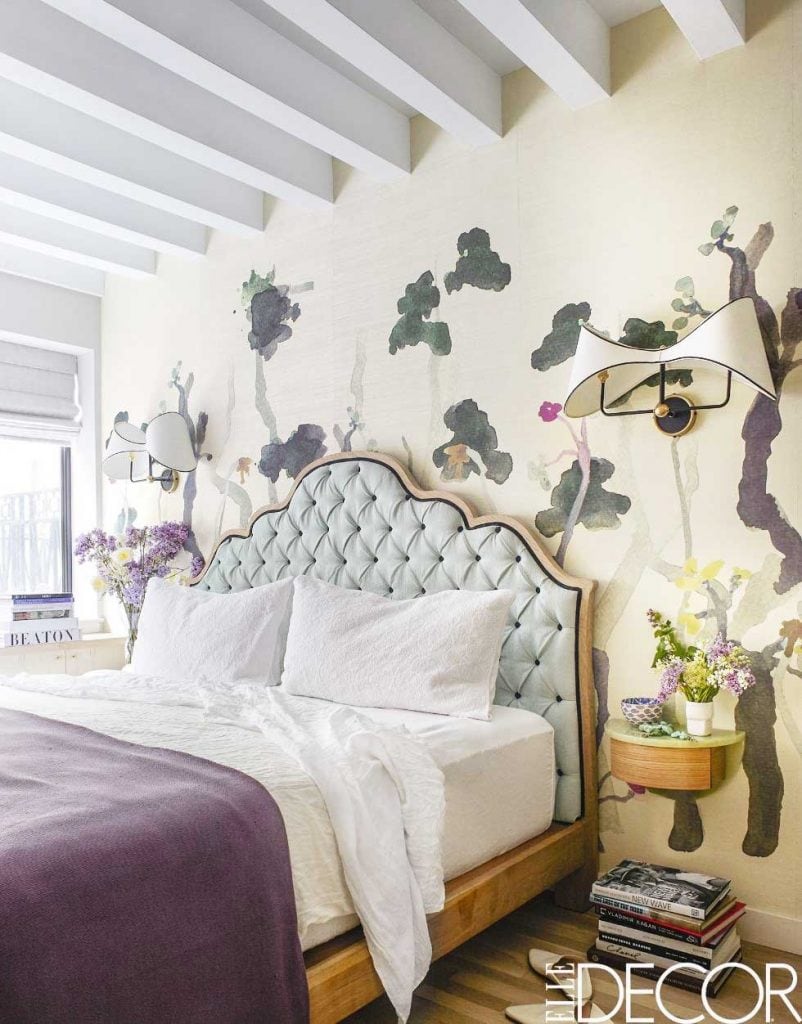 (via Thou Swell – A West Village Home to Welcome Spring)

an eye-catching MURAL
This West Village bedroom perfectly illustrates how the right wall mural can substitute anything hung above the bed, and provide enough visual interest to carry the whole room. The trick here is to find something that's large-scale and preferably more of a landscape, so that there is a "ground" to the mural that leaves more negative space at the top of the wall to offset the furniture below. The wallpaper above is more concentrated at the bottom, grounding the room while still showing enough pattern above the top of the headboard.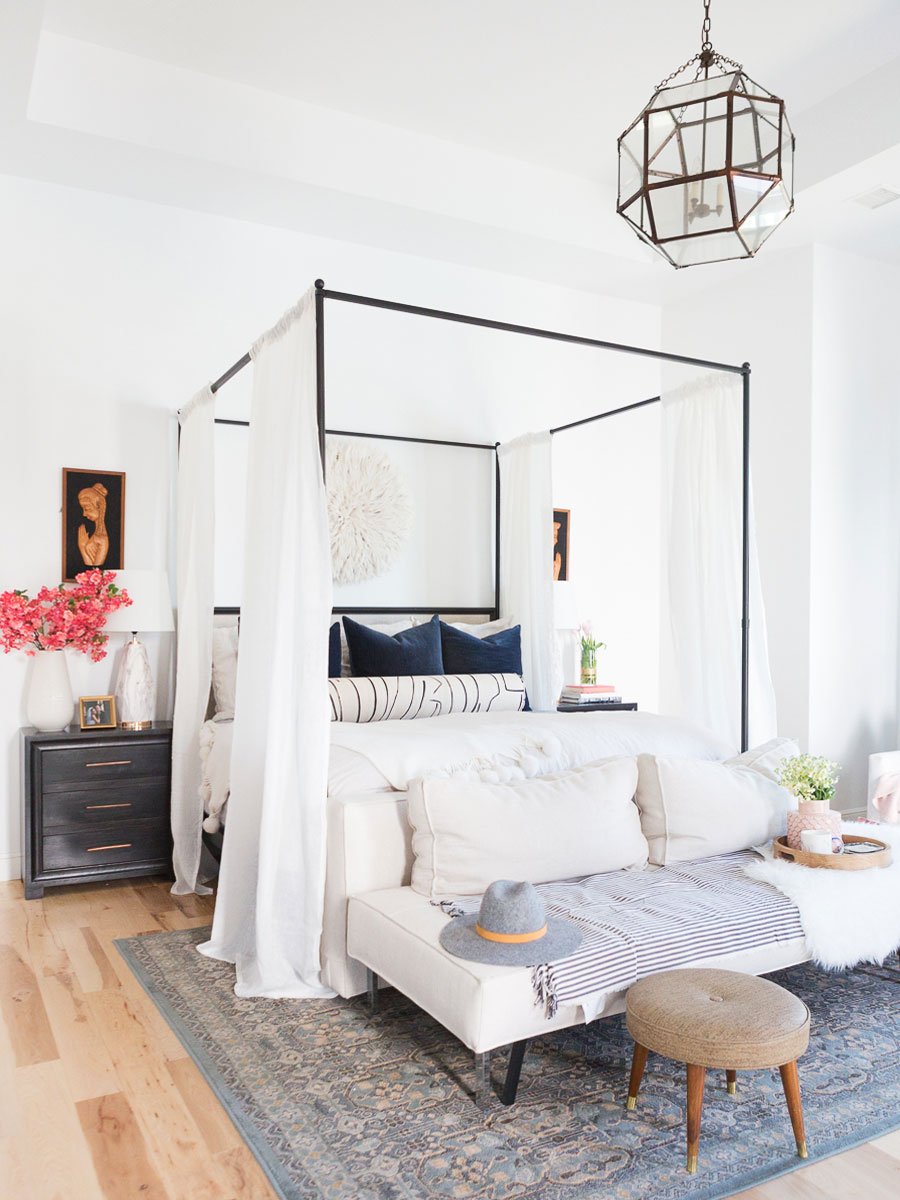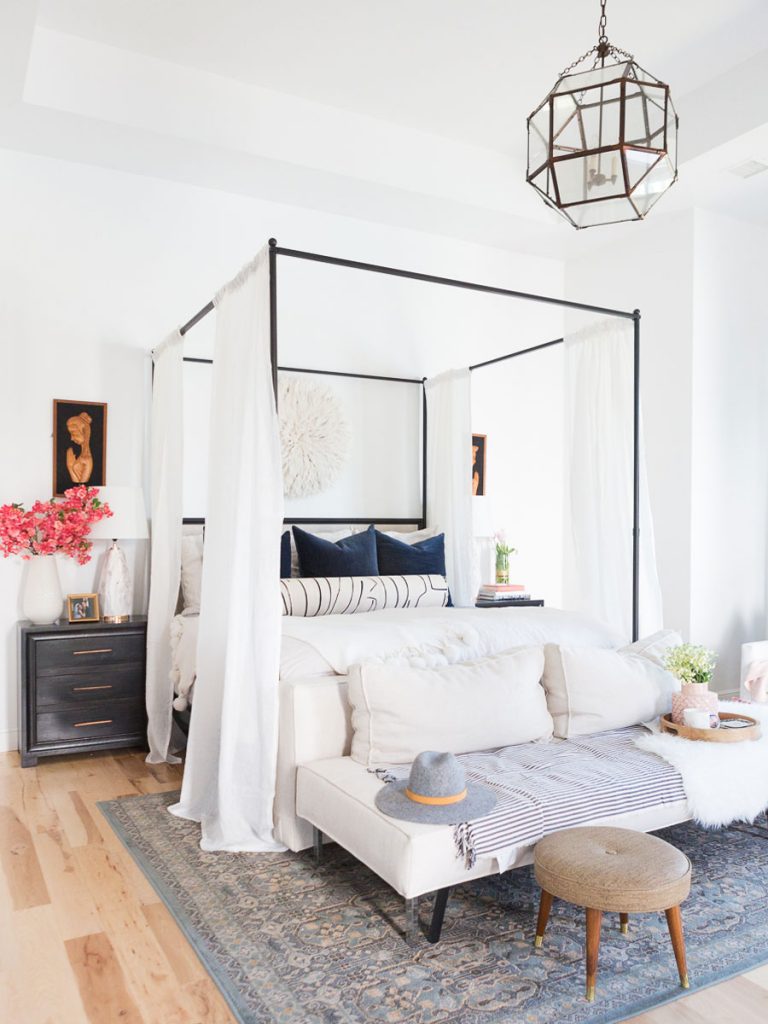 (via Thou Swell – Bright and Layered Master Bedroom

an unexpected OBJECT
In case you might want something a little more three-dimensional above your bed, there are some fun options when it comes to a sculptural element or an object to hang above your headboard. This is perfect for a canopy bed like this bedroom above, as something flat can get lost in the structure of the bed if it isn't compelling enough. Juju hats, faux taxidermy, and woven sculptures are all great 3D options that will really pack a punch with interesting layers of texture.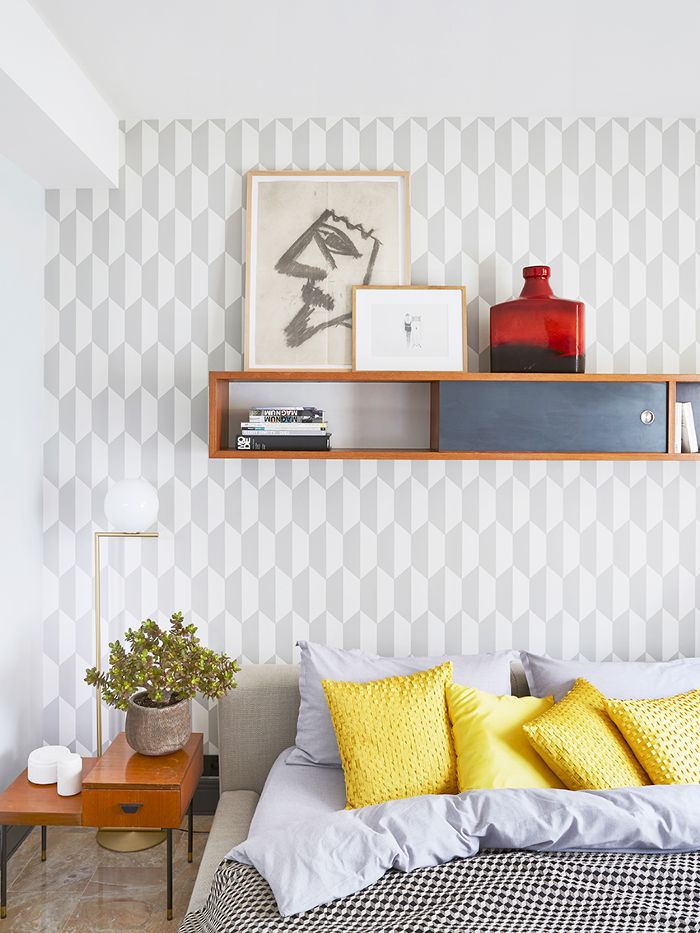 (via MyDomaine)

extra storage with a SHELF
This option is definitely the most uncommon, but it's perfect for a small bedroom or a modern space that might benefit from a few extra drawers or cupboards of extra storage! Whether it's a storage or flat shelf, it provides a surface for styling a few pieces of artwork or your favorite objects. This bedroom in Monaco shows just how chic it can be, with books, artwork, and a vase perfectly grouped above the bed. Just make sure it's hung high enough so that there's no chance of hitting your head!

What's your favorite piece to hang above a bed?