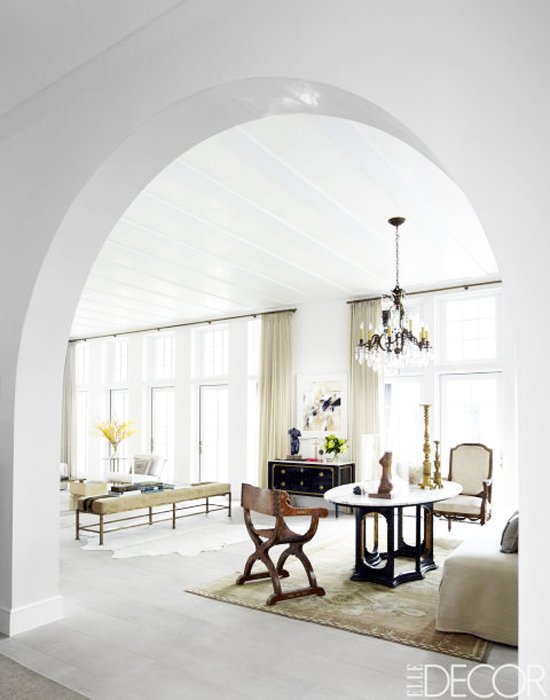 I must have some serious wanderlust going on because the last home tour I shared was also a coastal home… but when I saw this moroccan style beach house in this month's Elle Decor, I could hardly wait to share it on the blog. It's a remarkably sophisticated take on beachside living, and it features an idyllic beach development I find fascinating (this home is in Aly's Beach). The stucco exterior is so serene and the inside is sparce but full of gorgeous Moroccan and antique treasures, complemented by lots of windows and all-white rooms. The living room floor (above and below) is Italian limestone.
I love this shot of the living room, with a simple, low sofa, acrylic chair, and midcentury coffee table all complementing the ornate Syrian chair. And how beautiful is this antique Turkish rug over the limestone?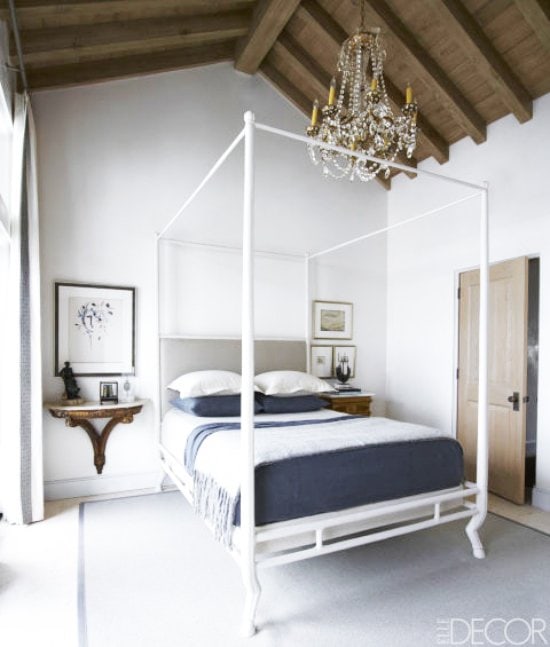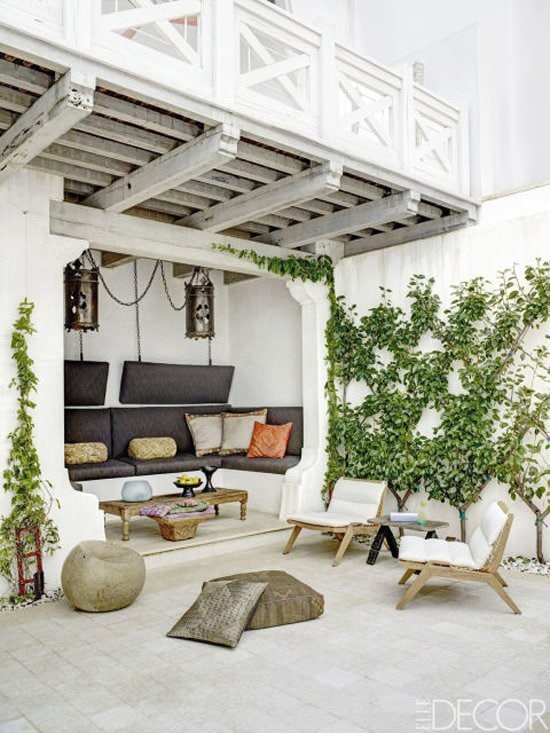 (via Elle Decor, photography by Richard Powers)
And how beautiful is this pool?! the way the stairs wrap around the back creates a feeling of enclosure and privacy beneath the stucco walls, and the simple cut-out around the water spout enhances the exotic moroccan influence. How do you feel about this high-style living at the beach?